When the referee showed the wrong player a card in the Samsunspor match, Istanbulspor applied to TFF again for it.
1 min read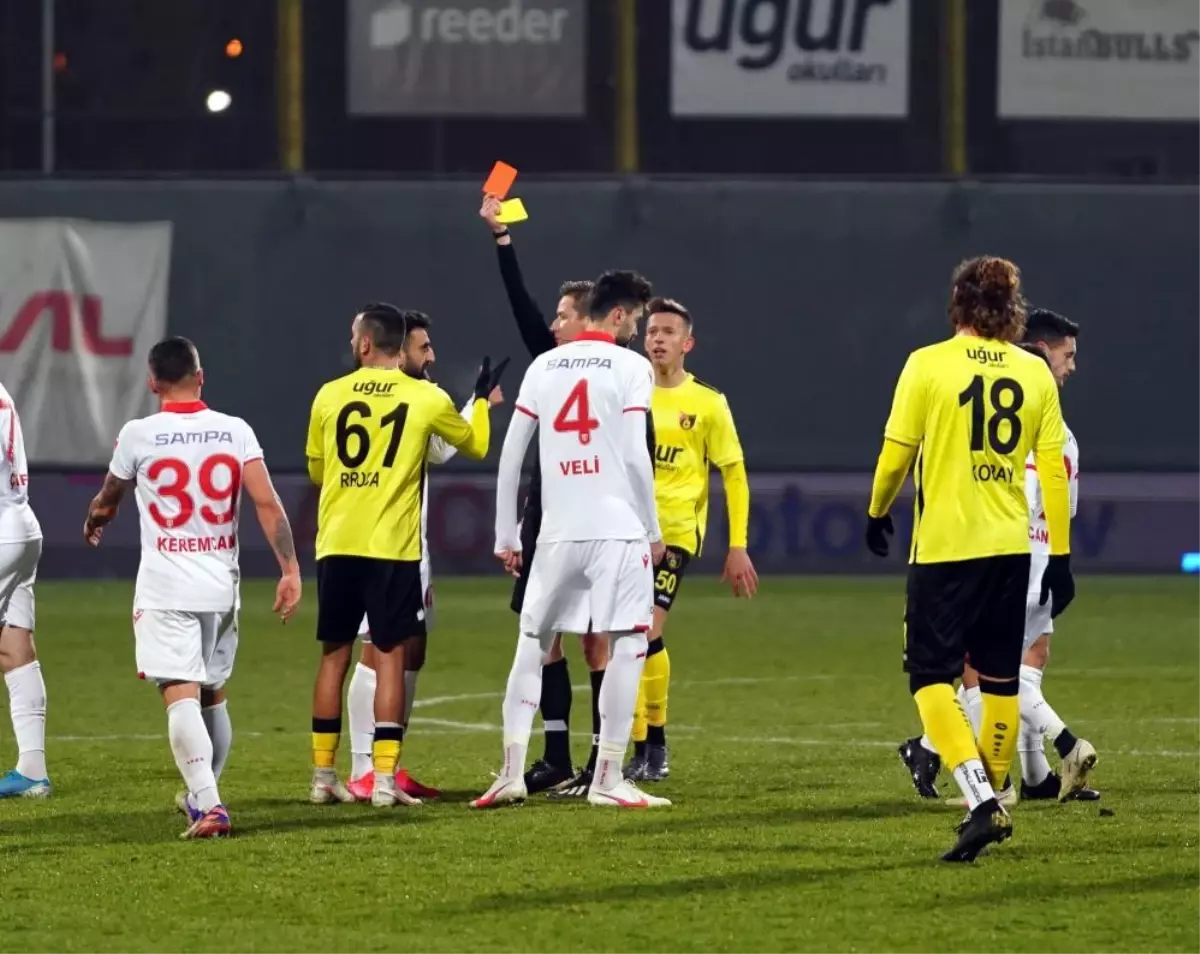 İstanbulspor, Samsunspor Referee Turgut Doman who showed a red card to Eduart Rroca in the match Turkey Football Federation(TFF) announced that they applied for a replay of the match.
The statement made on the subject from Istanbulspor's official website, "Our club referee Turgut Domain open the image and clearly entrenched rules İstanbulspor the grounds that it had made a mistake – Yılport Samsunspor match of made a reference to Turkey Football Federation to be played again. Turkey Sport It is said to be made public.
PLAYER WITHOUT YELLOW CARD KEEPED THE GAME WITH THE SECOND YELLOW
İstanbulspor objected to the rule error by stating that Turgut Doman, the referee of the Samsunspor match, gave a red card from the second yellow card to his players without a yellow card.
In the statement made by the club, the following statements were used;
" Despite the fact that our player who received a yellow card in the 59th minute of the match was Kristal Abazaj, the match referee, who evaluated the yellow card he gave to Eduart Rroca as the second card, made a clear rule error despite all the objections of our players and technical delegation. 90 + 1, that our player who received a yellow card in the 59th minute was Crystal Abazaj. In the minute, it is understood from the footage that our player Eduart Rroca was excluded from the game for seeing the second yellow card despite not having a yellow card. "
Source: İhlas News Agency