When, at what time and on which channel will the Göztepe match be broadcast live? Here's how …
3 min read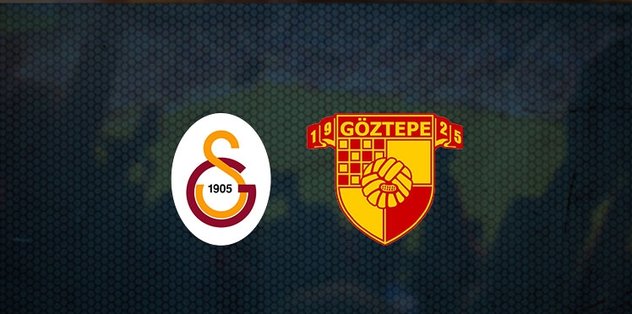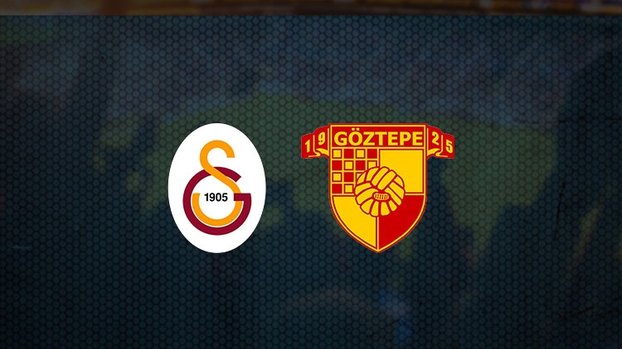 The excitement continues in the 14th week of the Super League. Göztepe, who lost the last 3 official matches with Galatasaray, who lost to Fatih Karagümrük with a last minute goal in the previous match, will share his trump card. All details about the match are wondered by football fans. So, when is Galatasaray – Göztepe match, at what time and on which channel? Who's in possible 11?
GALATASARAY – GÖZTEPE MATCH WHEN, TIME AND WHICH CHANNEL?
Galatasaray – Göztepe match will be broadcast live on beIN Sports 1 on Tuesday, December 22 at 19:00. Mete Kalkavan will lead the fight.
GALATASARAY – GÖZTEPE MATCH POSSIBLE 11S
GALATASARAY: OKAN, OMAR, LUYINDAMA, DONK, SARACCHI, TAYLAN, BELHANDA, OĞULCAN, FEGHOULI, EMRE KILINÇ, DIAGNE
GOZTEPE: BALAZS, TITI, MIHOJEVIC, GASSAMA, BUREKOVIC, SONER, GUILHERME, YALÇIN, HALIL, NDIAYE, TRIPIC.
57. APPOINTMENT
Galatasaray and Göztepe have faced 56 times in the league so far. In these competitions, Cimbom defeated his opponent 31 times, while Göz-Göz left the field 12 times with 3 points. All 13 matches ended in draws. Göztepe responded to Galatasaray's 84 goals with 39 goals.
The home team won the match played in Izmir in the first half of the league last season 2-1. In Istanbul, Galatasaray left the field victorious with a score of 3-1.
They haven't stayed together for 40 years
The matches played between the two teams do not end in a draw recently. Galatasaray and Göztepe have not drawn any draw in the last 14 matches. The last fight, played in Istanbul on February 10, 1980, ended 1-1. In these 14 games, Aslan won 12 times, while Göz-Göz experienced 2 victories.
GALATASARAY LAST RENOVATED IN 1972 IN ITS HOME IN GÖZTEPE
Galatasaray is not defeated by Göztepe in its field. Göztepe got his last victory in Istanbul on October 14, 1972 with a score of 1-0. In the 13 matches played after this match, the Istanbul team won 11 times on the field, while 2 competitions ended in draws.
3rd MATCH IN 1 WEEK
Galatasaray will play its third match in a week with the Göztepe fight. Yellow-reds on December 15 for the first pitch of Agriculture, Turkey Cup 3rd League team played with Darıca Genclerbirligi. Cimbom later became a guest of Fatih Karagümrük on the road on 18 December. Aslan will fight against Trabzonspor on the road on December 26, after the Göztepe match.
THE SECOND TEAM OF THE LEAGUE WITH LEAST GOALS
Galatasaray has aired the opponent nets 20 times in 12 matches in the Super League. In addition to the 20 goals scored by the yellow-reds, he saw 9 goals in his castle. Cimbom is the second team to conced the least goals in the league after Alanyaspor with 9 goals.
3 WINS IN 6 MATCHES ON THE FIELD
Galatasaray played 6 domestic games in the league this season. Yellow-Reds won 3 wins, 2 draws and 1 defeat in the aforementioned competitions. While the lion scored 9 goals, he saw 4 goals in his castle. After being defeated by Alanyaspor in the league at Cimbom home, he won 2 wins and 1 draw in 3 struggles.
6 GOALS IN THE LAST 4 MATCHES FROM DIAGNE
In the absence of Colombian striker Radamel Falcao in Galatasaray, Senegalese striker Mbaye Diagne draws the weight. Diagne has aired rival nets 6 times in the league so far. The 29-year-old football player recorded these goals in the last 4 weeks. Senegalese football player also has 2 goals in the UEFA Europa League qualifying matches this season.
4 FOOTBALLS AT THE LIMIT
In Galatasaray, before the Göztepe match, 5 players are on the yellow card limit. Arda Turan, Christian Luyindama, Younes Belhanda and Taylan Antalyalı will be suspended in the match against Trabzonspor in the 15th week, if they receive a yellow card.
FATİH TERİM AND MARCAO PENALTY
Galatasaray coach Fatih Terim, who received a direct red card in the match played with Fatih Karagümrük, will be suspended in the Göztepe match. Brazilian football player Marcao, who received a red card after the Karagümrük match, will leave his team alone against Göztepe due to his precaution.
In addition, 3 players who have positive corona virus tests in yellow and red will not be able to take part in this challenging competition.