When, at what time and on which channel the match Denizlispor – Fenerbahçe in the Super League is broadcast live …
2 min read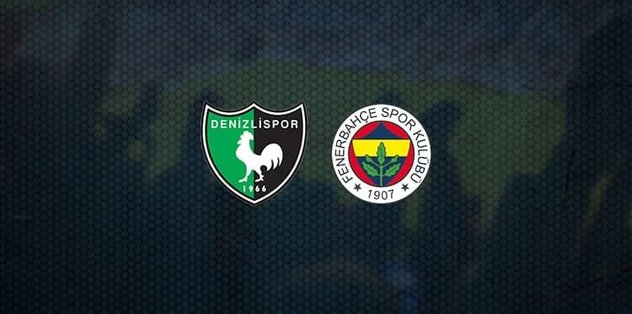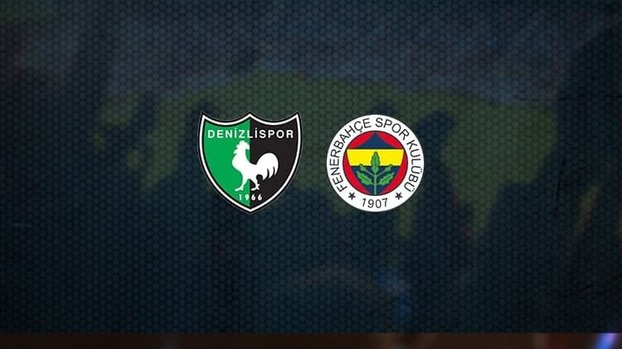 Excitement continues in the Super League. In the 11th week match, Denizlispor and Fenerbahçe will share their trump card. All details about the match are wondered by football fans. So, when is Denizlispor – Fenerbahce match, at what time and on which channel?
WHEN, WHAT IS THE MATCH DENİZLİSPOR – FENERBAHÇE, AND WHICH CHANNEL WILL BE PUBLISHED LIVE?
Denizlispor – Fenerbahçe match will be broadcast live on beIN Sports 1 on Sunday, December 6 at 19:00.
DENİZLİSPOR – FENERBAHÇE MATCH POSSIBLE 11S
DENİZLİSPOR: PANTILIMON, OZER, OĞUZ, MUSTAFA, LOPES, MURAWSKI, BAKALORZ, SACKO, AISSATI, SAGAL, ​​RODALLEGA
FENERBAHCE: ALTAY, GÖKHAN, SERDAR, TISSERAND, CANER, SOSA, OZAN, VALENCIA, MERT, PELKAS, CISSE
FENERBAHÇE WINS 7 OF THE LAST 8 MATCHES
Fenerbahçe left the field in 7 of the last 8 matches with Denizlispor in the league. Yellow-lacivertliler won 7 of the matches he played in 2007-2008, 2008-2009, 2009-2010 and 2019-2020, with his opponent in a 2-2 draw at home in the second half of the 2006-2007 season. In this process, the last match played in the second half of the 2019-2020 season ended in a draw.
VALENCIA IS RETURNING TO 11!
Enner Valencia was included in the match squad after 2 weeks. The 31-year-old star, who caught the corona virus and recovered in Ecuador, where he went for the national team, is expected to take the field in the first 11.
DENİZLİSPOR IS LOOKING FOR EXIT!
Yukatel Denizlispor, who entered the 11th week in the league at the 19th place with 6 points, brought Kenan Atik to the head of the team after parting with the coach Robert Prosinecki, who started the season. The green-black team left the field with a 3-3 draw, despite falling 3-0 against Medipol Başakşehir last week in the first match under the management of Atik. Yukatel Denizlispor, who won their only victory in the league with a score of 2-1 against Gençlerbirliği in Ankara, later experienced 1 draw and 3 defeats in 4 matches. The green-black team, which could not reach 3 points in 4 games played in the home field this season, left these matches with 2 draws and 2 defeats. Yukatel Denizlispor wants to get out by beating Fenerbahçe.
FENERBAHÇE IS MISSING TO DENİZLİ!
The announced camp staff is as follows:
Altay Bayındır, Oytun Özdoğan, Gökhan Gönül, Uğur Kaan Yıldız, Marcel Tisserand, Serdar Aziz, Sadık Çiftpınar, Caner Erkin, Filip Novak, Tolga Ciğerci, Jose Sosa, Ozan Tufan, Eyüp Akcan, Fatih Yiğit Şanlıtürk, Mert Hakan Yandaş, Dimitris Pelkas , Ömer Faruk Beyaz, Ferdi Kadıoğlu, Mame Thiam, Enner Valencia, Papiss Cisse.