We will try to win against Galatasaray by using the home field advantage.
4 min read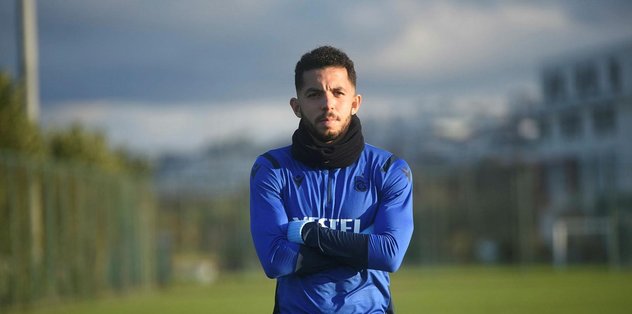 Trabzonspor's Brazilian midfielder Flavio da Silva answered the questions of the press members at Mehmet Ali Yılmaz Facilities. Making a statement before the training, the burgundy-blue football player spoke about the progress of the team and the Galatasaray derby that will be played on Saturday.
The midfield player of the Black Sea team wished his condolences to Özkan Sümer, the legend of Trabzonspor, who first lost his life.
After Hatayspor match in Flavio indicating that express their feelings about it, "Ozkan Sumer, they told me, it's really a great legend, as I read it. One of the Trabzonspor's most prominent names. One of the names was a chance for Turkey. I wish condolences to the family and lovers. We were very happy to win three points and give him a gift. " he spoke.
The 24-year-old football player, who explained that he was a person who always fought in line with his goals, said, "It will not be different here, either. Since the day I came to Trabzonspor, I am someone who preferred me to contribute to the team whenever he wanted me to play, wherever he was. "I'll do my best to help the team when the opportunity comes to me. The fans will see that too." used the expressions.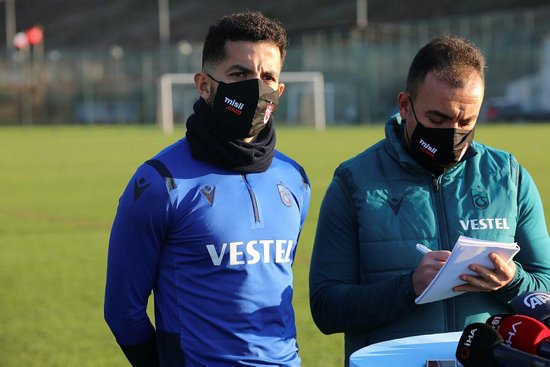 On a question about Fousseni Diabate, Bilal Başacıkoğlu and Stiven Plaza, who were excluded from the squad, Flavio said:
"Of course, such decisions have always been surprising decisions. These are the situation in football. The situation we are used to. They are our teammates. I want to say my best wishes for them in the future and now. I hope they will be very successful. Our club, our teacher, If our management made such a decision, we should respect it and do our job better. It is not easy for any footballer. However, if such a decision is made, there are definitely reasons for them. We should only continue our way by conveying their wishes for the best and success. "
Pointing out that they started the league badly but got 14 points in the last 6 weeks, Flavio made the following assessment:
"Our teacher came in a ready state with his observations and ideas. His first point was that the team was having trouble defending. He always made his first efforts on defense. Good defense, if we do the right defense, he said that this team is the team that can win a match with the previous players. We had shortcomings here, we had mistakes. In some matches, we had good defense. We could not win the matches due to our inability or mistakes. Our teacher has worked on defense since his arrival and explained what we can do. With this, we have become a team that conceded very few goals in the last 6 games and made a successful defense. I hope we will show a much more successful performance together at the end of the season. "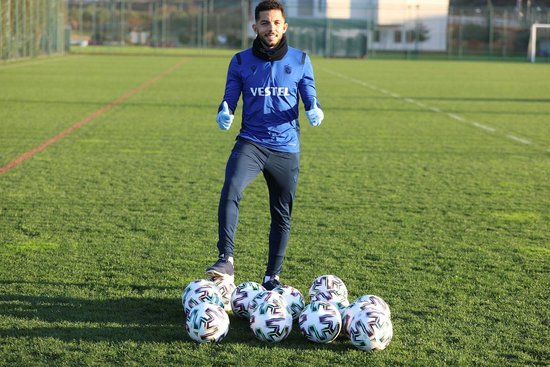 "YOU MUST ALWAYS KEEP YOUR BODY READY"
Flavio also shared the following views on the period he was sitting on the bench:
"These kinds of decisions have always been the decision of our teacher. It is our duty to respect. Any player who comes here does not write anything in his contract that every match will play in the first 11, play 90 minutes. I kept working, knowing that that opportunity would come to me during this period of time I did not play. I saw the matches I did not play as an opportunity. I saw what I could do, what I had to do better. When that opportunity came to me, when my teacher said "I will play you", I was very happy and tried to do my best. You should always keep your body ready, and I did that. . "
GALATASARAY IS FOCUSED!
Regarding the match they will play with Galatasaray over the weekend, the Brazilian football player said:
"It will be a very important derby. It will not be an easy match. Because throughout the week, we are working on the important aspects of our opponents, dangerous and maybe the aspects that we can use. This week we are working on Galatasaray again. Of course, it is a dangerous and experienced one. The team is at the same time. But more important than our opponent is what we will do. We will try to do the best as always. We play inside. We will not have fans, but we will definitely try to take advantage of playing inside. We will not have fans in the Galatasaray match, but I said it before. Trabzonspor is a great team. The big team is always trying to win, inside and outside. We will try to win by using the home advantage. "
"WE DO THE RIGHT WORK"
Flavio underlined that every change in football requires time and said:
"It takes time for every change to settle down and for the team to fit together, for the teacher to understand the team, for the team to understand the coach. We can see that we are on the right track and that we are progressing at the same time. I think that we went well in the last 2 games and put them on in each game in terms of performance. I hope at the end of the season. we will be. "