Visit to coach Avcı, one of the chairmen of Trabzonspor
2 min read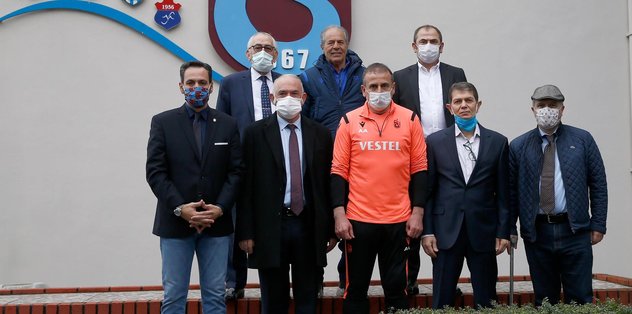 The chairmen of the Trabzonspor Club visited the coach of the burgundy-blue team, Abdullah Avcı.
According to the statement on the website of the club, during the visit to Avcı, the general secretary of the club Ömer Sağıroğlu and the management consultant Ali Kemal Denizci, as well as the chairman of the council chairman Ali Sürmen, the chairman of the supervisory board Mahmut Ören, the chairman of the registry board Osman Çavuşoğlu, Haluk Raci Gençosmanoğlu, archives and museum board chairman Mehmet Salih Uzun took place.
Ali Sürmen, who conveyed his wishes for success to the coach Avcı, said, "We are happy to have a coach who has already proven himself with his success and everyone wants to see in his team. We enjoyed being with you. We think that we will go to successful days together. This is not an expectation, this is a success. We think it will happen. Therefore, we wish you and your team success once again. " used the expressions.
Avcı thanked the chairmen of the board for their visit and good wishes and said:
"You said the trainer that everybody wants, let me add that every trainer also wants to work in Trabzonspor. I am also very happy to be here. It has been two months since we came to Trabzon. During this period, we were planning to make some return visits, but we could not do them due to the match schedule. I hope we will visit you in the coming period. "