UEFA Champions League: Atletico Madrid 1-1 Bayern Munich | MATCH RESULT – SUMMARY
1 min read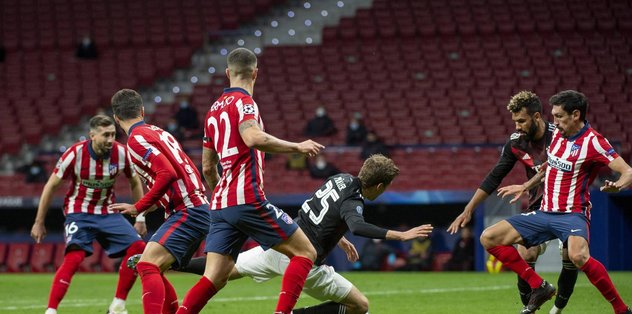 The excitement continues in the UEFA Champions League … At the 5th week match of Group A, Atletico Madrid and Bayern Munich shared their trump cards at the Wanda Metropolitano Stadium.
Atletico Madrid and Bayern Munich left the field with a 1-1 draw without a difficult match.
The home team's goal came from Joao Felix in the 26th minute, while Thomas Müller scored the guest team's goal from a penalty in the 86th minute.
With this result, Bayern Munich increased its score to 13 and secured its leadership. Atletico Madrid, which increased its score to 6, took the second place.
27 WINS IN 30 MATCHES
Drawing attention with its performance, Bayern Munich has won 27 wins in the last 30 games, the German team, which has been drawn 3 times, has seen only 1 defeat. The Panzers had their last defeat against Hoffenheim 14 games ago.
SCORE STATUS IN GROUP A