tweets Başakşehir horse to Webo was very displayed tweets from Turkey
1 min read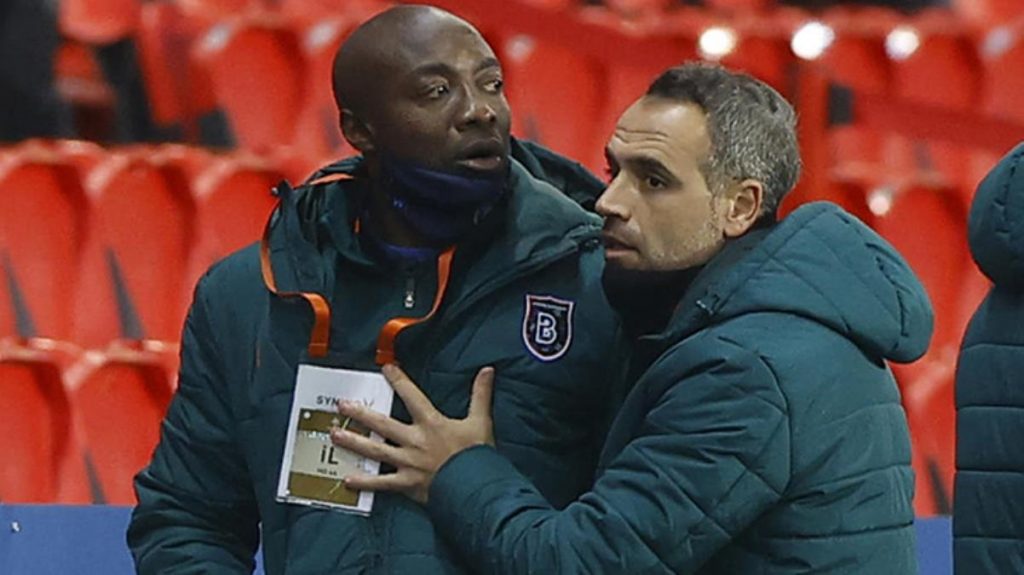 Pierre Webo for the tweeter of Başakşehir horse, was the most far reaching in Turkey to display tweets. The tweet "No To Racism. Respect" gained over 100 million views.
İstanbul Basaksehir Football Club exposed to racist rhetoric Pierre Webo the tweet he sent for, Turkeyhas reached the highest number of views so far.
According to the information received from the club, Medipol Başakşehir's tweet after the racist rhetoric of Romanian fourth referee Sebastian Coltescu against assistant coach Pierre Webo during his away match against Paris Saint-Germain in the UEFA Champions League exceeded 100 million views.
RECEIVED 571 THOUSAND LIKES
The tweet with the words "No To Racism. Respect", one of the slogans of UEFA, has surpassed 100 million views. The tweet has received 571 thousand likes and 229 thousand retweets so far.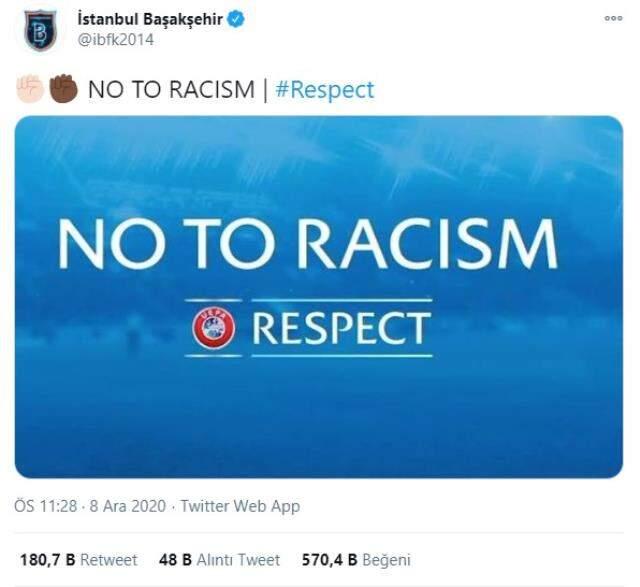 After the incident in the first half of the match that Medipol Başakşehir played against Paris Saint-Germain on the road, the orange-navy football players reacted to the events and went to the dressing room. Medipol Başakşehir team did not meet that day to react to racist rhetoric. The fight was replayed the next day and the home team left the field victorious with a score of 5-1.