Turkish stopper Cenk, who played his first match in Lyon, admired himself in 10 minutes, "New Chiellini" comments were made.
2 min read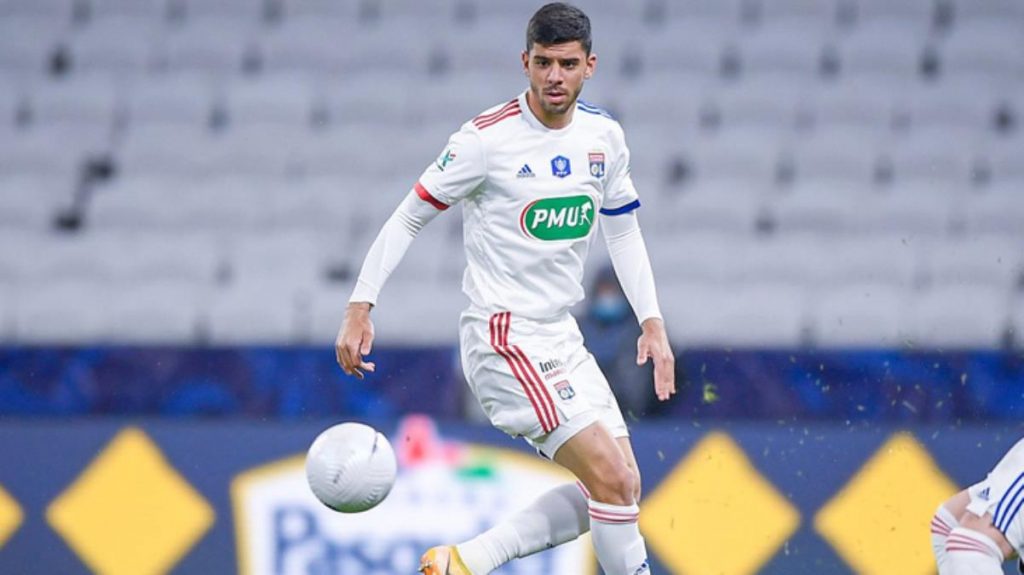 Young defender Cenk Özkaçar, who transferred from Altay to Lyon at the beginning of the season, played his first official match against Monaco in the French team. Unable to withstand the defensive mistakes his team made in the match in which his team entered the last 10 minutes 2-0, Rudi Garcia tried Cenk there to avoid scoring more goals, even if he stayed for a short time. The 20-year-old stopper, 1.90 tall and left-handed, made a strong impression with his actions in a short time. He showed he was ready for the Top 11.
With Çağlar, Kaan, Ozan and Merih, our National Team, which has a top stopper line, comes another player to increase the competition. Cenk Özkaçar, a 20-year-old stopper who took the way to French team Lyon for 1.5 million euros from TFF 1st League team Altay at the beginning of the season, made his first match yesterday evening. Rudi Garcia, who did not want to throw him in the top 11 due to his lack of experience, drove Cenk to the field after the mistakes of his team last night.
"HAVE CLEAN FOOT"
Cenk, who entered the game in the 80th minute, made a difference in a short time in air cannons and with his technical capacity. Lyon supporters made comments on the forums, "He has very clean feet, he looks like Chiellini. He should be in the top 11 now." Cenk is expected to be installed in the top 11 in a short time.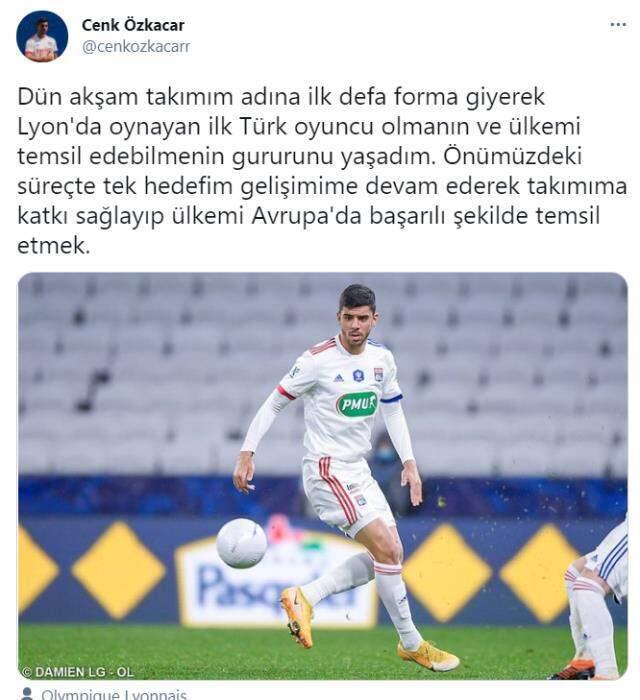 "I WANT TO REPRESENT MY COUNTRY"
Cenk Özkaçar also said about his debut game: "I was proud to be the first Turkish player to play in Lyon by wearing the uniform for the first time yesterday evening and to be able to represent my country. "he was no longer feeling his feelings.