Trabzonspor's new transfer Bakasetas: I came here to win trophies
2 min read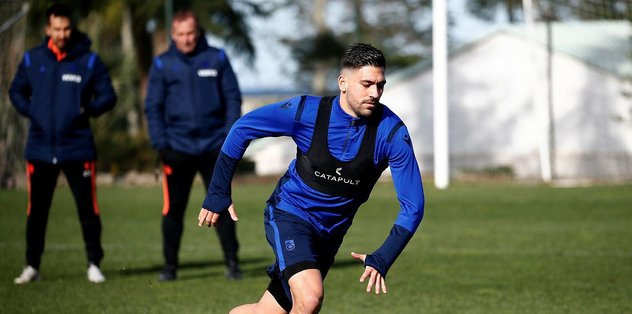 Anastasios Bakasetas, who Trabzonspor added to his staff from Alanyaspor and signed a 3.5-year contract, addressed the fans in a live broadcast on the Instagram account of the burgundy-blue club.
"Hello." The 27-year-old Greek star, who started out about his transfer, "I have to say that everything developed very quickly after getting the attention of the team." used the expressions.
Stating that he is very happy to be in Trabzonspor, Bakasetas said that he knows very well how the fans love the club.
"GREAT LOVE STARTS WITH FIGHT"
"I came here to win trophies. I am a player who wants to win those trophies individually and always wants to be successful." Making a statement, Bakasetas said:
"We will fight together towards the same goal. I guess many of our fans will tell me something about last year's goal. But I have to say that if I hadn't scored that goal, maybe I would never have come here. Big loves always start with a fight. In my career, this stage is very exciting. I have understood from the very first day, how much Trabzonspor is a big club and how much everyone loves this place. "
The Greek midfielder said, "Trabzon is everywhere for us. Good evening." he finished.