Trabzonspor President Ahmet Ağaoğlu announced the pandemic loss!
3 min read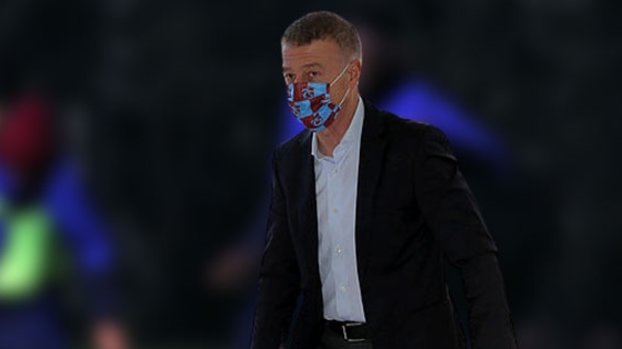 Trabzonspor President Ahmet Ağaoğlu spoke at the International Football Economy Forum. Ahmet Ağaoğlu, referring to the economic structure of the club, said, "We reduced the staff cost from 35-36 million Euros to 16-17 million Euros by balancing with revenues. 1 in 4 or 1 in 5, 5 in Fenerbahçe and Galatasaray. I have an income of 1. The fans naturally want the championship. This expectation may have pushed past administrations into excessive spending. The fans are waiting for the championship, the economy is disrupted when the income increases, the economy is 1 in 4 out of 5. " said.
"WE ARE THE MOST COMFORTABLE LOCATION IN 4 CLUBS"
Ağaoğlu said, "We have been punished this year due to the violation of UEFA's FFP rules, which have been in practice for years, the FFP agreement that was broken in 2016-2017-2018 and excessive borrowing. People are following a perception. They do not examine it in depth. We are in the most comfortable position among the 4 clubs. When we arrived, we were in debt of 870 million. We kept the debt fixed in the same place. We pay this debt in 5-6 years. We pay it very comfortably. One of the most important reasons for lowering the debts and placing them on an payable calendar. Someone earned 40-42 million Euros within 2 years. Yusuf Yazıcı, Sörloth ki bonservisi was not in our possession. In this process, we made a transfer of 15 million Euros. used the expressions.
"OUR PANDEMA LOSS IS 110 MILLION TL"
Expressing their losses due to the Corona virus pandemic, Ağaoğlu said, "We had a great deal of trouble due to the pandemic. We have 3 items that were most affected here. One of them is live broadcast. There is a loss of 70 million TL. We were able to sell neither lodges, nor combined, nor tickets. We will have a loss of 35-40 million TL. We had a profit of 23-25 ​​million TL in product sales. We will have a loss of 10-11 million TL there. Trabzonspor Club suffered from the pandemic loss. The income we earned from Sörloth will go to debt closing. made the explanation.
"WE GET CAPTURED WITH PANDEMIA"
Ahmet Ağaoğlu, stating that they were caught prepared for the pandemic, said, "We have to limit our budget. Why did not they buy this? We had difficulty in getting 2-3 players due to financial conditions. Ertuğrul Doğan, responsible for financial issues. Manager like him needs every club. If there is excessive spending, UEFA" The simplest penalty comes from TFF. We have been withdrawn within a limited budget, but we have realized our maximum expenditure in line with the revenues. In a sense, we were caught prepared for this pandemic. If we did not have player sales, thank God for the last 1.5 years, the salary of the players is daily. We are one of the 3-4 clubs that pay. said.
"THE HUMAN BODY DOES NOT RESIST ON THIS"
Referring to the importance of young players, Ağaoğlu said, "Production is important. You will bring, develop, play from the infrastructure. Development is the same. I did not have the title of Sörloth. I did not have the title of Sörloth. 1 goal in Crystal Palace, 33 goals in me, 11 assists and 20 million euros sales. We need to use our own values ​​effectively. Trabzonspor Club's U19 team is ready. Everyone will play maybe 3-4 games a week. Human body does not stand it. We saw Galatasaray. 3-4 brilliant young people came out on the field. We played with Galatasaray 2-3 years ago in Istanbul. Uğurcan was injured, there was 17-year-old Arda in the castle. " he ended his speech with words.