Trabzonspor drew 1-1 with Antalyaspor with last minute goal on the road
1 min read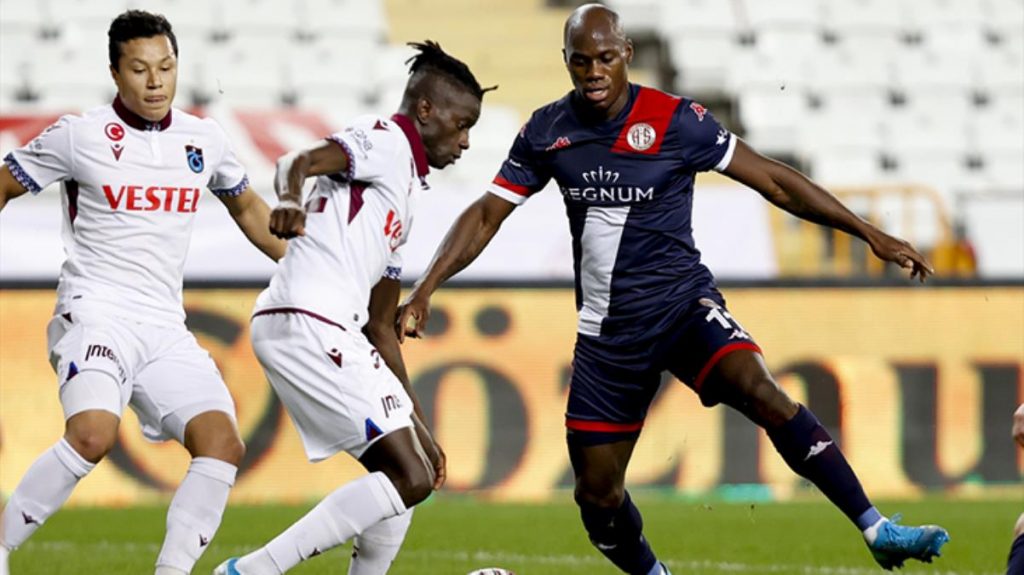 Trabzonspor saved the score on the road at the last minute. Burgundy blues drew 1-1 with 10 remaining Antalyaspor in the match where they missed the penalty and left the field with 1 point.
Trabzonspor was the guest of Fraport TAV Antalyaspor in the 19th week of the Super League. The match played at Antalya Stadium ended in a draw.
The first goal came from Amilton from Antalyaspor in the 25th minute. His last word in the match is 90 + 6. Afobe said the striker of burgundy blues in the minute and the fight ended 1-1. Trabzonspor could not take advantage of the penalty kick with Caleb Ekuban in the 12th minute, while Ersan Adem Gülüm saw a red card from the second yellow card in the 33rd minute and left his team by 10 people.
After this result, the Black Sea team, whose 2-match winning streak ended, made its score 27. Antalyaspor finished the week with 25 points.