TOFAŞ Tarik Phillip announced his transfer! – Breaking Basketball news
1 min read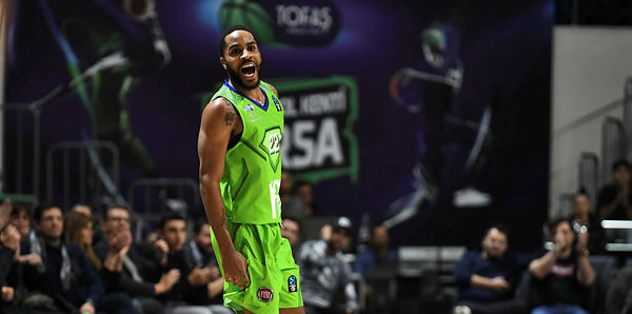 Tofaş Basketball Team has once again made a deal with the British shooting guard, Tarik Phillip, who was also on his squad in the 2019-2020 season.
Competing in Basketball Champions League and ING Basketball Super League, TOFAŞ reinforced its squad. The Blue Greens have re-signed with their former player Tarik Phillip, who wore the Hapoel Jerusalem jersey in Israel. Tarik Phillip, who previously managed to get a contract from the Washington Wizards of the NBA teams and played in the TOFAŞ Basketball Team in the 2019-2020 season, was 10.8 points, 2.7 rebounds-2.9 ​​assists in 21 games in the Basketball Super League in the season that was left half due to the pandemic; In 7Days Eurocup, he struggled with averages of 11.6 points, 3.4 rebounds-4.1 assists in 16 games.
The British player, who was born in 1993 and is 1.90 cm tall, signed a contract with Israeli representative Hapoel Jerusalem before the 2020-2021 season. While Tarik Phillip, who came to Bursa and passed the health check, did not encounter any problems, the British player will go to his first training with the team on Friday, November 20.