They said welcome and beat them, kick and slap! A rare welcome from the Super League team
1 min read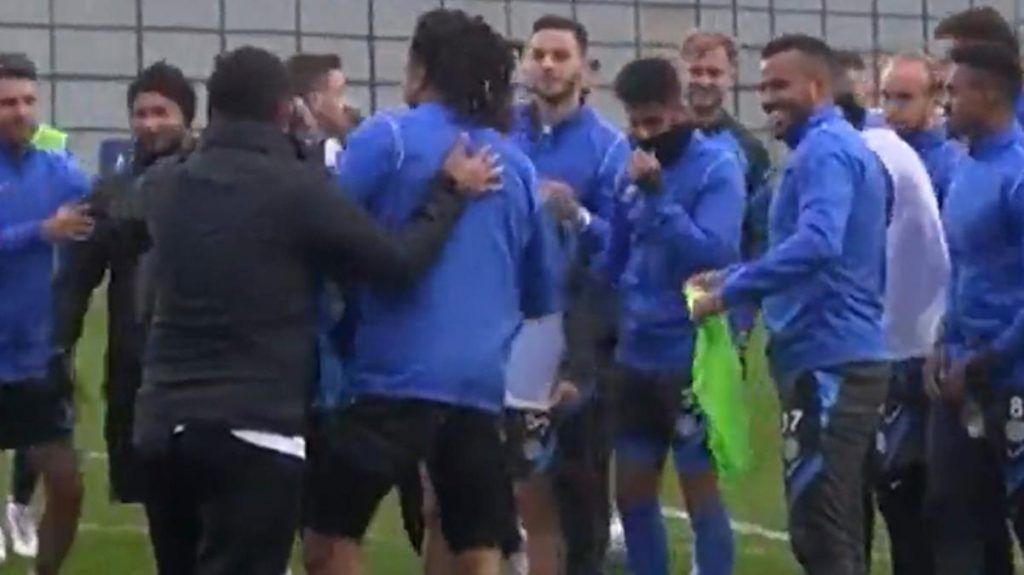 At Çaykur Rizespor, one of the Super League teams, the players made a rare welcome for Loicy Remy and Aminu Umar, who returned from injuries. Rizespor published the images of the players who started to shoot 2 players in the training field and started to shoot them in the middle of Rizespor's social media account.
Loic Remy and Aminu Umar, who survived their injuries in Çaykur Rizespor, which is 13th in the Super League with 34 points, joined the team. His friends made an interesting welcome to the football players who were training with the team.
"WELCOME SURPRISE"
Loic Remy and Aminu Umar were surprised after their teammates training. Çaykur Rizespor posted those images on social media accounts with the note "Welcome surprise to Loic Remy and Aminu Umar from their teammates who started their training again after their injury period".