There is no better than Kerem in the minute-goal statistics in Galatasaray since the beginning of the season
1 min read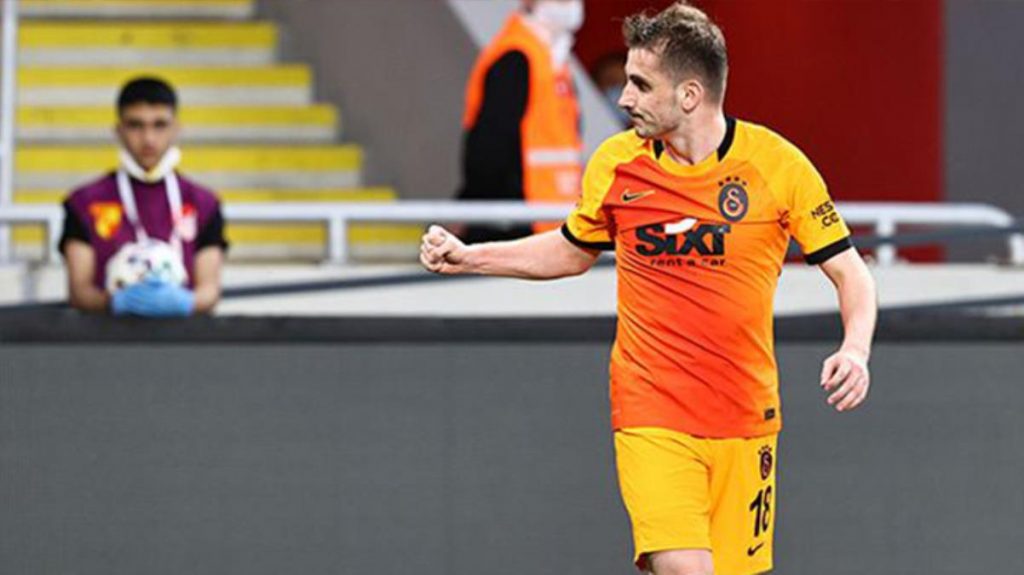 Kerem Aktürkoğlu, who brought victory to his team by making a hat-trick in the match played by Galatasaray against Göztepe, has been the most productive name of the yellow-reds in terms of minutes and goals since the beginning of the season. The young footballer overtakes star names Falcao, Mohamed and Babel. The 22-year-old football player, who succeeded in scoring 1 goal in 66 minutes, reached the top of the team.
Deprived of the offensive stars Falcao, Mohamed and Babel against Göztepe GalatasarayKerem Aktürk took the stage in '. The young star marked the match with 3 goals he scored.
HE TAKES 1 GOAL IN 66 MINUTES
The 22-year-old football player, who shook the nets at 19, 39 and 64, the last one from the penalty, became the "most efficient goal scorer" of the team. This season, 398 minutes in 20 matches in the Super League Kerem AktürkoğluHe rocked the net 6 times and managed to become the most frequent goal scorer, according to the chance the team found, with a goal in 66 minutes. In Galatasaray, Radamel Falcao shakes the networks every 97 minutes, and Mustafa Muhammed transferred at half-time every 144 minutes.
398 minutes, 6 goals: Kerem Aktürkoğlu
780 minutes, 8 goals: Radamel Falcao
724 minutes, 5 goals: Mustafa Muhammed
A FIRST AFTER 1588 DAYS
The 22-year-old player who left hat-tricks to Göztepe networks also achieved another important success in Galatasaray. Kerem Aktürkoğlu became the first local player to score a hat-trick in Galatasaray after December 2016 (1588 days). In the yellow-red team, Yasin Öztekin left 3 goals in Gaziantep networks.