The voices of football players opening iftar on the field were heard and the match hours were arranged according to iftar.
1 min read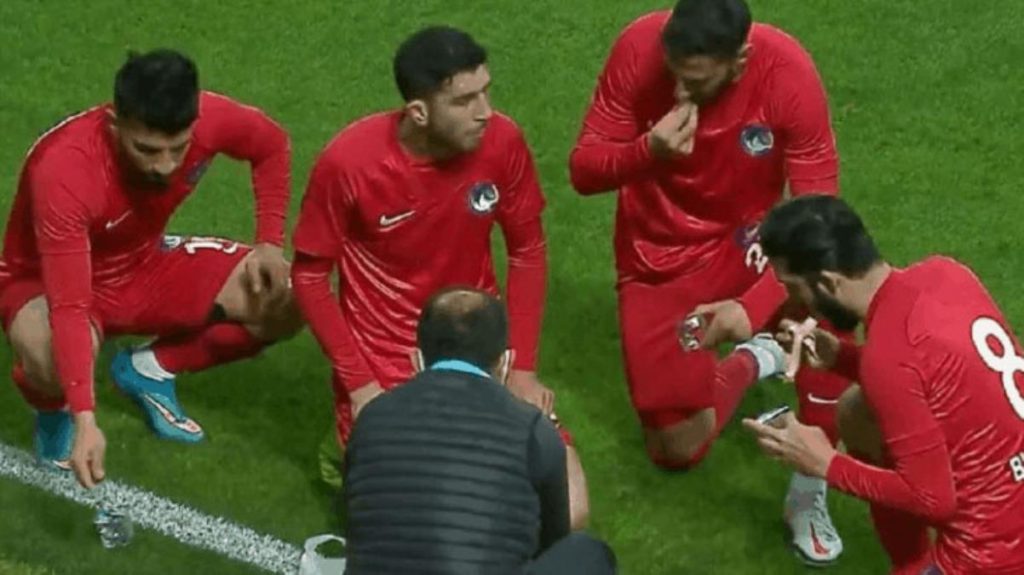 The time of the matches played at 19.00 was set to 20.30, as the football players fasting during the month of Ramadan had to break their fast on the field side due to the fact that the match hours coincided with iftar. Heeding the call of the sports community, TFF stepped in and changed the hours of this match. The struggles that started at 19.00 in other leagues, especially in the Super League, were retreated to 20.30.
Finally, the players, who took the opportunity to stop the game in the Samsunspor-Bursaspor match, were able to open their iftar on the side of the field in a short time. Before that, in the Giresunspor – Ankara Keçiörengücü match last week, the players had come to the side of the field due to injury and had their fast fast. Coaches and players stated that the matches should be arranged according to iftar times.
REVISED ANNOUNCEMENT HAS BEEN MADE
TFF announced that it has revised the hours of the struggles that will start at 19:00 in the 37th, 38th and 39th weeks of the Super League. According to the change made, the first whistle in these competitions will sound at 20.30. The matches that will start at 19.00 in the TFF 1st League have been moved to 20.30.