The victory comment from Mame Thiam, the hero of the Kasımpaşa-Fenerbahçe match: Alhamdülillah
1 min read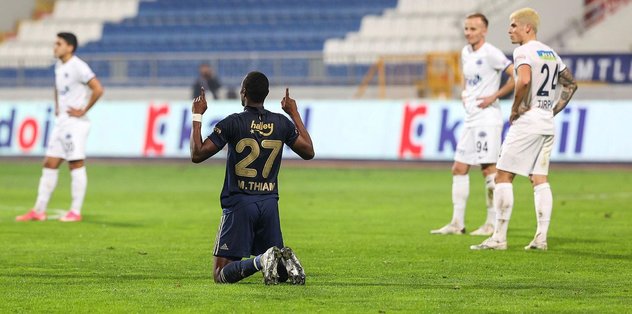 Fenerbahçe defeated Kasımpaşa 3-0 in the 16th week of the Super League, while Mame Thiam, who scored 2 goals in the game, left his mark. The Senegalese striker scored his first goals against his former team with a yellow-blue jersey.
Expressing his feelings after the match, Thiam stated that he was very happy and said, "I am very happy. I am especially happy because of the victory of my team. We had to win. We had to show the big team identity. Alhamdulillah. I am very happy."
Adding that playing with Pelkas relaxed him, the star football player said, "I am happy that we won today. We are playing with Pelkas. We are established by new players, but we are working together. We are trying to do the best," he said.