The shock exit from Mustafa Cengiz, who was invited by the administration to resign: I will stay and fight and speak harder!
3 min read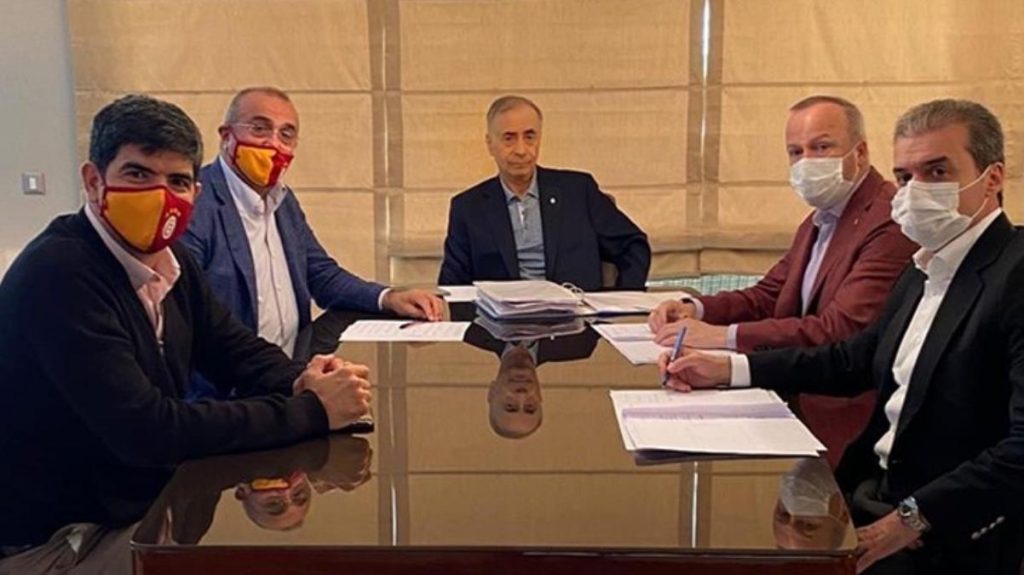 All the details of the meeting between the president of the Yellow-Red club, Mustafa Cengiz, and the managers at the Türk Telekom Stadium were revealed. Galatasaray Board Member Mahmut Recevik and Okan Böke, on the other hand, confirmed their resignation allegations in their statement last night. President Cengiz was invited to resign, and the answer was: I'm not going anywhere, I'm going to fight. I will be elected. I am in good health, I will talk harder from now on.
Galatasaray President Mustafa CengizThe Yellow Red community caused a great crisis with the statements of the company in the last period. First of all, Cengiz made the sentence "Let the players remember their honor and dignity" for football players on GS TV, and then for Ryan Donk we are tired of Donk's sexual intercourse parties. Football players do not train properly. Evening parties, morning training … They spend their performances elsewhere. He had a great reaction by using his expressions.
EXCEPTIONALLY MEETED
Second President Abdurrahim AlbayrakVice-presidents Yusuf Günay and Kaan Kançal, managers Mahmut Recevik, Okan Böke, Ömer Cansever and Dilek Kutlu, and Oytun Özer under the management of Sportif AŞ made a critical speech with President Mustafa Cengiz. The administration, which gathered extraordinarily at Türk Telekom Stadium yesterday, called President Cengiz to resign.
"HARM TO YOURSELF AND GALATASARAY"
Expressing that these speeches, which are reflected in the public, harmed both Galatasaray and himself, 8 managers said, "Your statements and recent developments harm your health and Galatasaray. Your resignation will be the best decision. Otherwise, we are not with you from now on."
"NO ONE CAN GIVE UP"
President Cengiz, on the other hand, said to this message, "I am in good health. I will be a candidate again. Nobody can dissuade me from this decision. I will fight until the end."
"WE SUGGESTED HIS RESPONSE"
Galatasaray Board Member Mahmut Recevik explained what happened in the meeting as follows; 'At today's meeting, 7 executives suggested to President Mustafa Cengiz to resign. It was an attitude that we did not like the president's speeches on TV on Tuesday. The speeches he gave to an association on Monday and their reflection in the newspaper were also disturbing. '
"IF AN CANDIDATE APPEARS, IT WILL BE ALBAYRAK"
'Mustafa Cengiz said he would not resign, he would be a candidate and he would win the election. I told him that it was not possible to win an election. The views of my other executive friends are the same as me. If a candidate emerges from the administration, I think that name will be Abdurrahim Albayrak. Other executive friends Okan, Dilek, Kaan, Emre, we all said the same thing, but we could not persuade him to resign the President. '
"I WILL SPEAK HARDER"
Okan Böke, Member of the Board of Directors of Galatasaray, used the following statements; 'After this time, I hope the operation will not deteriorate. After such a meeting, I hope we will not veto the decisions we have made about the branches. I'm afraid for Galatasaray. We told the president that it would be better not to speak anymore. He said, "I will speak harder," and then said, "I will not speak anymore." I did not understand anything.' said.