The goal scorer in the history of English football: Wayne Rooney
4 min read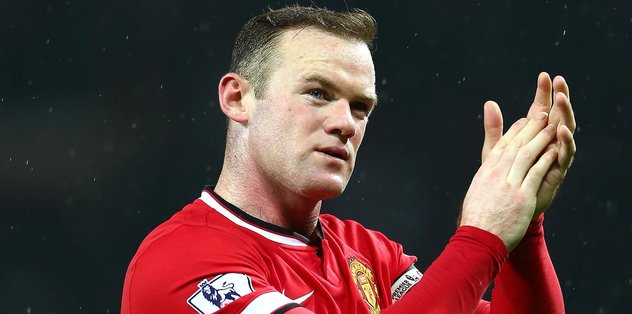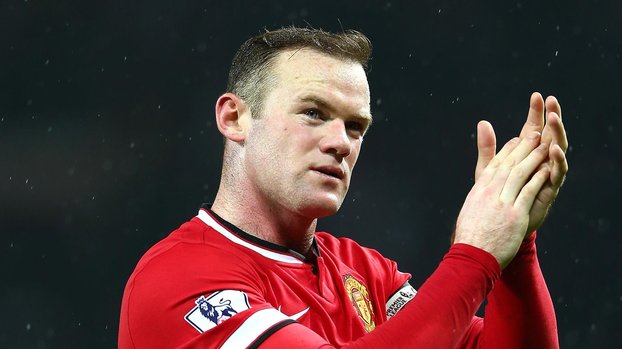 Wayne Rooney, who was appointed coach of England Championship team Derby County and ended his active football career, has left behind a career full of success.
Rooney said goodbye to the green fields, where he stepped at a young age, as one of the names in history in England football.
At the age of 18, Rooney, who made his way to Manchester United with a high test fee of £ 30 million, won all the trophies he achieved throughout his career with the red-black team that he became a legend.
THE FIRST GOAL OF HIS CAREER FINISHED THE INNOVATION SERIES
Born in Croxteth, a suburb of Liverpool, on October 24, 1985, Rooney's love for football began when he was a student.
Rooney, who was angry at not being allowed to play football and kicked the wall of the school's lab for two days, entered Everton's infrastructure at the age of 11.
British striker Rooney, who started his professional football career at the age of 16, scored his first goal in the match in which Everton beat Arsenal, who was not defeated in 30 games in the league, 2-1.
Rooney, who entered the game in the 80th minute in the league match played between Everton and Arsenal, made a career opening with the goal he scored in the last minute of the ongoing struggle and ended this series of Arsenal, which was undefeated in 30 games. The favorite team of those years Arsenal, Dennis Bergkamp, ​​Thierry Henry, Patrick Vieira and Robert Pires, won the undefeated championship the next season.
After 13 years at Manchester United, Rooney, who re-signed the club he grew up with from his infrastructure, scored 28 goals in 117 games at Everton, where he played professionally for 3 seasons (2002-2004 and 2017-2018).
TRANSFER TO MANCHESTER UNITED FOR A REKOR PRICE
Attracting attention with his performance at Everton, Rooney, when he was 18, made his way to Manchester United with a testimonial of 30 million pounds.
This figure went down in history as the highest testimonial given to a football player under the age of 20 at that time.
Manchester United coach Alex Ferguson, who has been following the young star since he was 14, gave Rooney his first chance in front of Fenerbahçe, which he faced in the European Cup.
Manchester United hosted Fenerbahçe at the Old Trafford Stadium in its first match in the UEFA Champions League Group D in the 2004-05 season, while Rooney started his career in Manchester with a "hat-trick", with a score of 6-2.
18 CUP LOVERS LIVED
Wayne Rooney won 18 trophies with Manchester United, to which he transferred in 2004.
The Manchester representative won the UEFA Champions League by defeating Chelsea with penalty shootouts in the 2007-2008 season, the first of which was in the 2006-2007 season.
Rooney, who was in the squad of Manchester United, who won the Europa League in the 2016-2017 season, had 5 Community Shields, 4 League Cups, one Federation Cup and FIFA Club World Cup victories with his team.
DC UNITED AND DERBY COUNTY CAREER
Rooney transferred to the US DC United team in 2018 after playing for Everton and Manchester United.
Rooney, who played 52 matches in two seasons with DC United, completed his US career with 25 goals.
Rooney, who is the top scorer of Manchester United and the England National Team, signed Derby County as a player-coach in January 2020.
Rooney, who became the interim coach of Derby County after Phillip Cocu's departure in November 2020, was later officially appointed.
Rooney, who played in 35 matches in Derby County, where he ended his football career at the age of 35, aired rival nets 7 times.
ROONEY, MAN OF RECORDS
Wayne Rooney captured the title of Manchester United's top scorer in the 546th match, with 253 goals in 559 matches. Holding the previous record, Bobby Charlton had scored 249 goals in 758 matches.
Rooney opened the screen of his Manchester United career with Fenerbahçe in 2004, his 50th goal against Bolton in 2007, 100th goal against Wigan in 2009, 150th goal against Arsenal in 2011, 200th goal in 2013. He scored his 250th goal against Leverkusen and against Stoke City in 2017.
Bringing his success in his club to the national team, Rooney scored 53 goals for England, which he played 120 times, and surpassed Charlton, who also held the record with 49 goals in this field.