The first statement from Ufuk Sarıca, whose paths departed with the A National Basketball Team! My conscience is comfortable
2 min read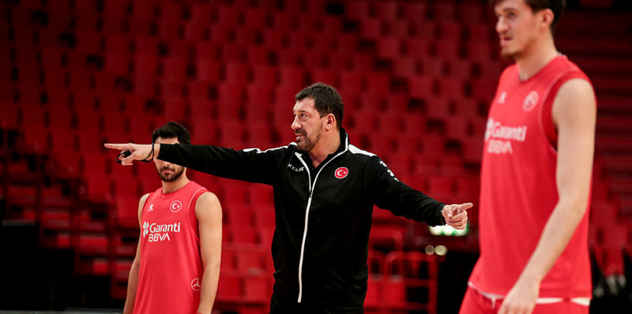 Başantrenörlük mission to Turkey in the National Basketball Team Basketball Federation (TBF), and ended by Ufuk Sarica, he said his conscience was very comfortable.
In his statement, Sarıca noted that TBF respected the decision taken about him. "Actor, trainer or manager, national duty is a level far beyond us individuals, it belongs to our nation." Sarica said, and stated that all his effort during his head coaching was to fulfill his duty properly.
Reminding that he has been the head coach of the A National Team since 2017, Sarıca said, "I had the pride of being on the field at the head of our team in 45 games since 2017. I made an effort to win the matches and add value to Turkish basketball. Teams that did not come together, We have experienced a difficult period due to changing tournament patterns and conflicts in different organizations. No matter who is in the team and under whatever conditions, we always made the greatest effort to reflect our national identity on the field. " he used his expressions.
Sarıca thanked all the players, who reflected their wealth on the field by trusting him during his coaching period, all the technical team with whom he was destined and the administrators who supported them and said:
"We have carried out teamwork together at a level worthy of the national duty. We became a Turkish National Team that competes at the highest level and knows that it can win every match regardless of who the opponent is. It is a great honor for me to serve our basketball at this level first as a player and then as a coach. I am very comfortable in conscience as I worked until the last minute before I found out that it ended, solved the problems with all the players, including Shane Larkin, who will be on the squad next week, and I found the common ground with their coaches and handed over them in a clean way. I wish success in all of their matches and extend my deepest gratitude to our national team and the Turkish people who never left me alone during my duty. "