The fight between Fenerbahçe and beIN Sports is growing! They took court
2 min read
Qatar-based entertainment company beIN Media Group Sport The television channel beIN Sports, which broadcasts the Toto Super League matches, on the grounds that it damaged the company's brand reputation, FenerbahceAfter the "beFAIR" campaign launched by Ali KocHe sued for intellectual property infringement.
Things APPLY FOR 24 HOURS IN TURKEY THE COURT
London based the economy newspaper City AM's newsin accordance with, the broadcaster's lawyers will apply to intellectual property courts in Turkey within the next 24 hours.
A beIN Media Group spokesperson said, "We will take any legal action necessary to protect our rights. As we have shown before, we are taking an uncompromising approach to protecting intellectual property, only because football is the economic basis." used the expressions.
Fenerbahçe, which added Mesut Özil from Arsenal to its squad last month, blocked beIN Sports' access to the signing ceremony, yellow-dark blue footballers appeared in front of the match and post-match interviews with "beFAIR" t-shirts, "We do not want to interfere with the director and the director" were written on the billboards. .
HOW DID THE PROCESS COME TO THIS POINT?
The tension between the parties first started with the sudden resignation of Hande Sümertaş, who had been the assistant of Galatasaray Coach Fatih Terim in recent years, and started working at beIN Sports. Fenerbahçe Club claimed that VAR footage was manipulated by beIN Sports in line with the demands of Hande Sümertaş.
Among these discussions, the broadcasting of a cheer swearing at Fenerbahçe in the option of broadcasting fan cheering by the broadcaster and the fact that the institution's apology message coincided with the 19.05 o'clock caused Fenerbahçe's reaction to grow further and after this incident, the yellow-dark blue people carried the reaction into the field.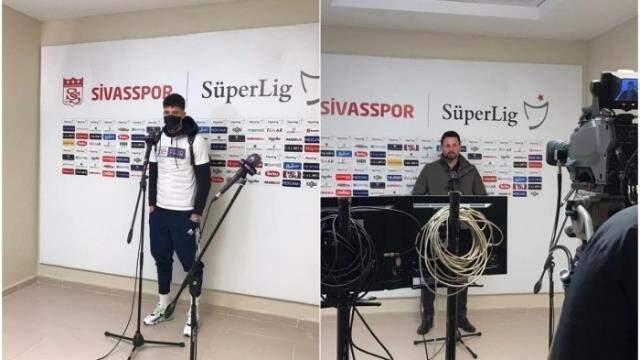 The words "we cut off your money" limited FENERBAHÇE
The statements of Rashed Al-Marri, who was recently appointed Head of the Digiturk Sports Group, were the last straw.
Al-Marri said in an interview he gave about the problems the yellow-dark blue people have recently had with the publisher, "Nobody can ask for one of our company to be fired. The boycott campaign you threaten will cause you trouble, if we cut the money, the money will be reduced." He said, this statement drew Fenerbahçe's greater reaction.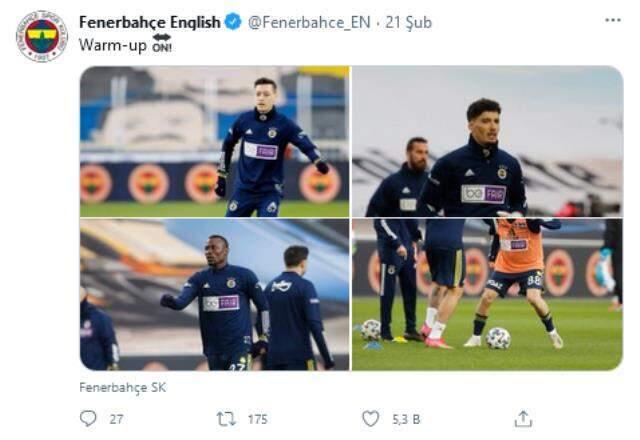 Before Fenerbahçe lost 1-0 in Göztepe, coach Erol Bulut replied to this statement saying "Nobody can threaten Fenerbahçe", and Fenerbahçe advertised the billboards "Time is ok, hodri challenge!" he wrote.