The fee Mesut Özil will receive from Fenerbahçe has been announced! The cost of the 3.5-year transfer is astonishing
2 min read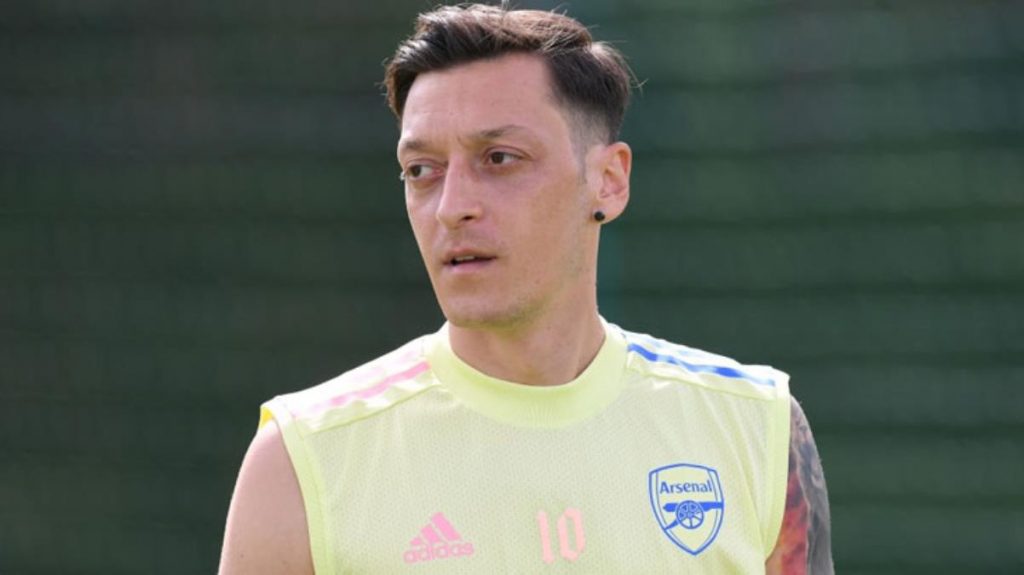 With Fenerbahce Mesut Ozil The transfer fire burned after the social media posts between. Mesut Özil also made an agreement with Arsenal and Fenerbahçe to add the world famous football player to its squad. İstanbulcalled to. Mesut will come to Istanbul tomorrow evening or Monday to sign a 3.5-year contract with the yellow and navy team.
F. GARDEN CALLED TO ISTANBUL
Fenerbahçe, who agreed with the 32-year-old football player and waiting for the player's club Arsenal to terminate negotiations, invited the 32-year-old star football player to Istanbul as a result of the player's agreement with his club today.
COMING WITH A PRIVATE AIRCRAFT
Özil will arrive in Istanbul tomorrow evening or Monday with the private plane of Fenerbahçe President Ali Koç. The flight planning is expected to be completed tomorrow. On the other hand, the yellow laciverters, who are preparing for a magnificent signing ceremony, will add Mesut Özil to its staff for 3.5 years on weekdays. While the renovation of the villa that Mesut bought in Çamlıca in Istanbul was in full swing, it was learned that the actor would stay elsewhere for a few months with his family.
ARSENAL CLUB WILL PAY IN 6 INSTALLMENTS
Ajansspor newsabout 8 million from Arsenal club, according to euro Mesut Özil, who will receive it, signed the termination agreement after a week of negotiations. Özil had to give up some of his money to come to Fenerbahçe. Özil agreed to receive 5 million euros instead of 8 million euros. Arsenal will pay this money to Özil in 6 installments.
FEE RECEIVED FROM FENERBAHÇE
After the negotiations with Özil, the player will receive 4 million Euros of guarantee money and 25 thousand Euros per game and special premiums. A bonus of 500 thousand Euros will be given to Özil in case of championship and 250 thousand Euros for participation in the Champions League. Mesut Özil will also receive a signing fee of 5 million Euros.
CHANGED ITS LOGO
On the other hand, a flash movement came from Mesut Özil. Özil made the color of the profile logo on social media yellow and navy blue.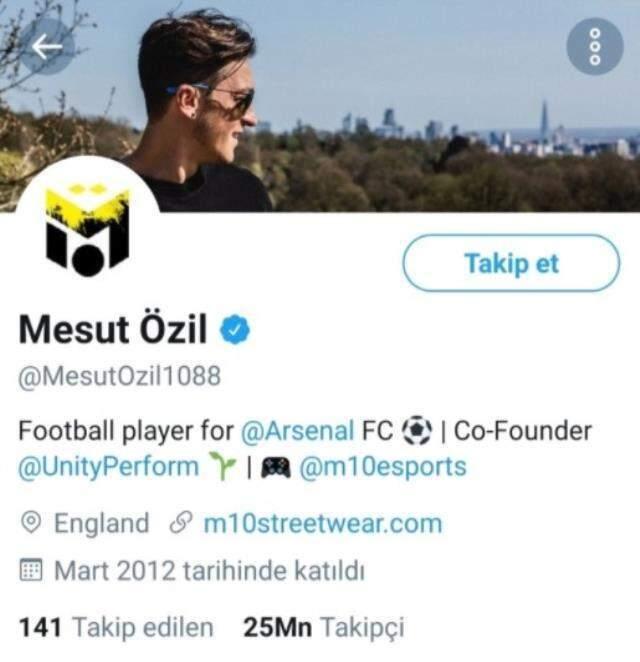 FENERBAHÇE TWEETED, SOCIAL MEDIA WASHED!
Fenerbahçe's official Twitter account also says "Come, let's be night and day. He greeted Mesut Özil's transfer by sending a tweet.
In the continuation of the words in Tarkan's song "Gül Döktüm Yollara", "Let's be happy together." include lyrics.
Here is Fenerbahçe's tweet:

RESPONSE FROM MESUT OZIL HAS NOT BEEN DELAYED
Yellow-dark blue Twitter account: "Come, Let us all day and night …" shares in the form of star players responded to the yellow, blue hearts and Turkey gave the signal for the future.
Here is Mesut Özil's post: