The bomb claim about Cengiz's resignation! Ali Koç and Mustafa Cengiz fought in the Union of Clubs
3 min read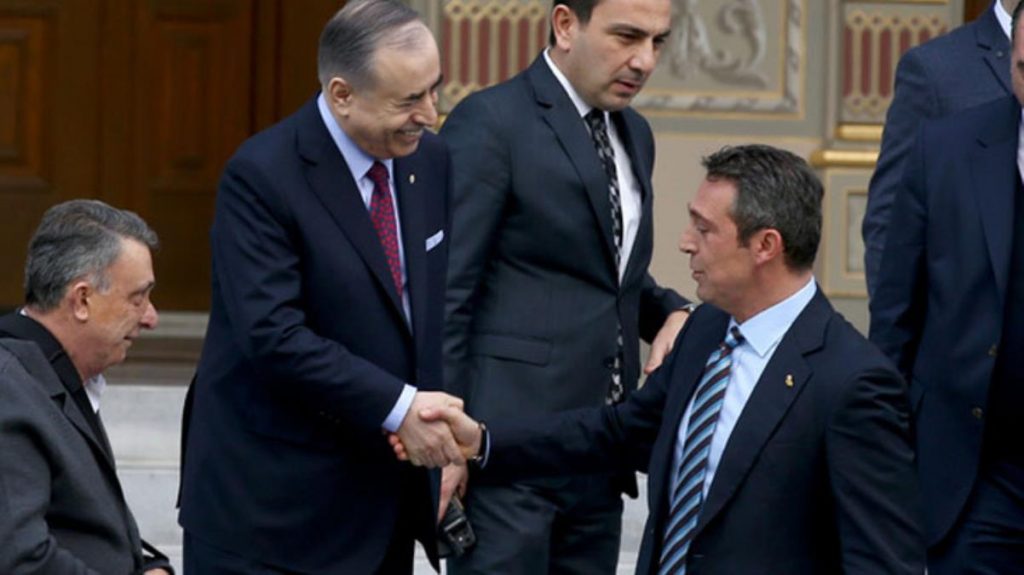 At the Clubs Union meeting, Galatasaray President Mustafa Cengiz claimed that Fenerbahçe President Ali Koç swore at a public official, and a fight broke out. Abdürrahim Albayrak, Galatasaray Vice President, denied Mustafa Cengiz. The next day, Cengiz resigned from his position in the Clubs Association.
Galatasaray President Mustafa CengizHe announced that he had resigned due to some decisions taken from his position in the Clubs Association. When asked about Mustafa Cengiz's resignation, President of the Clubs Association and Beşiktaş President Ahmet Nur Çebi said, "He said he was uncomfortable with the decisions taken, but there is no decision. he spoke.
LEAVE 'Apologies' FROM MUSTAFA CENGİZ
Behind Mustafa Cengiz's resignation Fenerbahce President Ali Koc It was alleged that there was a harsh discussion with him. According to the information given in a column by Hürriyet newspaper columnist Tahir Kum, Cengiz accused Ali Koç of swearing at a public official. The coach reacted to this and a big fight broke out.
"NO, I HAVE DAMAGED WHOM!"
In Tahir Kum's article, the relevant section is as follows: It is the last Clubs Association meeting that Mr. Mustafa Cengiz attended before his resignation. Although weeks and even months have passed, Mr. Cengiz brings the agenda to the F.Bahçe match they played in Kadıköy and from there to the confusion in the protocol. Turning to Ali Koç, he says, "Cursing the President does not suit you there". Aries astonished, "No, to whom did I get the president?" Cengiz replies, "That person you swore is a public official".
"RESPECT YOUR AGE, BUT THAT'S AVOID!"
The coach gets even more angry, "I didn't swear at anyone, president, even if I did tell me who I was, I'll go and apologize." When Cengiz says, "The state education I have received does not allow you to tell this," Coach gets furious. "I cannot say what you mean, you are slandering your age, I do not say anything out of respect for you, but enough, what is this?" saying it collects the files in front of it.
"I DID NOT HEAR FALAN, PRESIDENT, WHERE DO YOU TAKE IT FROM!"
When Koç said, "There were so many people with us, I can only hear this from you," Cengiz replies, "Mr. Abdurrahim, he heard it. I don't make up this fact." At that time, President Ahmet Nur Çebi stepped in and said to Cengiz, "My president, this is not necessary," he criticized, "My style is these guys. I am a combative and warrior man." This time, Cebi and Cengiz start to argue about style. Meanwhile, taking advantage of the opportunity, a club president calls Albayrak, who Cengiz has shown as a witness, and asks if he has witnessed Koç swearing. He gets the answer from Albayrak, "No, my president, where do you get it from? I haven't heard any swearing". He hangs up the phone by thanking and shares the reply with the club presidents. Everyone is in shock. The coach takes the files and leaves the meeting. Cengiz is now all alone. After?
"NO ONE ASKED" WHY THE PRESIDENT!
On Friday evening, Cengiz conveys his decision to resign to that whatsapp group, which includes all the presidents. And no club president says "Why the president?" it does not ask and make no comment. Because the reason is clear. "