TFF President Özdemir asked for the vaccine from Minister of Health Koca after increasing cases in the football community.
2 min read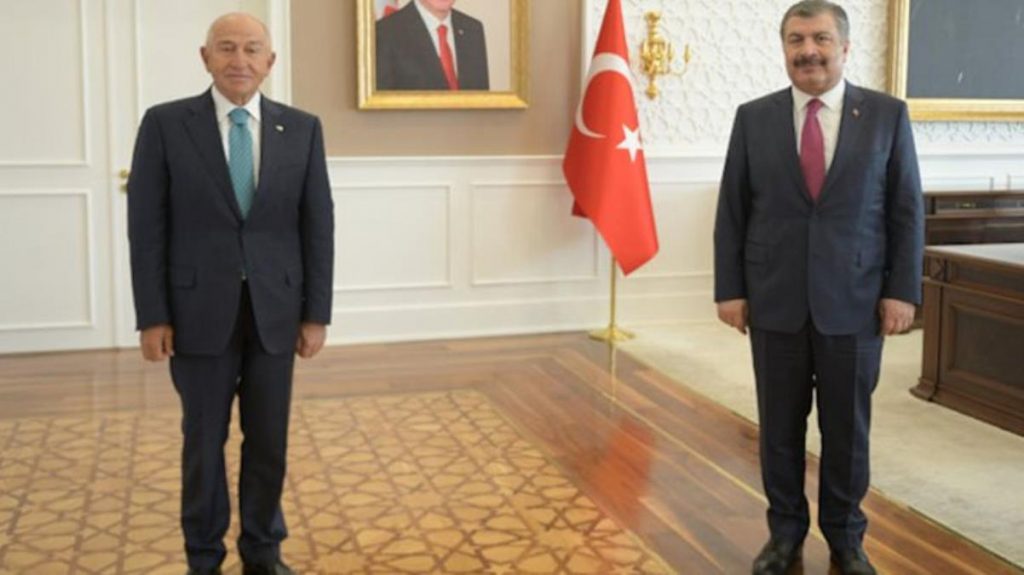 Turkey national team's 14 players, TFF President of coronaviruses tested positive after leaving the Health Minister Nihat Ozdemir Fahrettin husband discuss with players, referees, he has announced that it expressed its administrative staff vaccinated to demand. It was also brought to the attention of Minister Koca that the clubs lost time by constantly testing them.
Turkey Football Federation (TFF) President Nihat OzdemirMinister of Health Fahrettin Koca It was stated that he met with and requested to vaccinate football players, referees and administrative staff. Milliyet newspaper columnist Attila Gökçe announced his request for vaccination in his article titled "This competition is poisonous", saying, "The Kovid 19 disease has also bent the waist of the National Team in the World Cup qualifiers."
Here is that article:
"CLUBS ARE HARD TOUGH"
"You know, 14 of our football players could not play both in national matches and when they returned to their clubs. Since this situation forced athletes and clubs to have tests in the morning and evening, quarantine, and working separately from the team, requests for" vaccination "came to the agenda. I called Ömer Taşer. Thanks, we could not talk to our teacher. Still, I learned something.
"NOT ONLY FOOTBALL PLAYERS"
Super League clubs aim to vaccinate football players and coaches in technical staff as soon as possible. They are waiting for their turn in the vaccination protocol being implemented. However, they ask for permission to bring vaccines from abroad, provided that they pay the fee themselves. TFF President Nihat Özdemir met with the Minister of Health in Ankara yesterday and conveyed the demands. Özdemir said, 'We want to vaccinate not only footballers, but also our referees, administrative staff and all staff providing touristic services. I spoke with our Minister of Health, Mr. Fahrettin Koca. He said he would do all he could to help. We are waiting for confirmation, 'he said. "