Strong reaction from Emre Belözoğlu to the rumors: When the time comes, we do not hesitate to talk
6 min read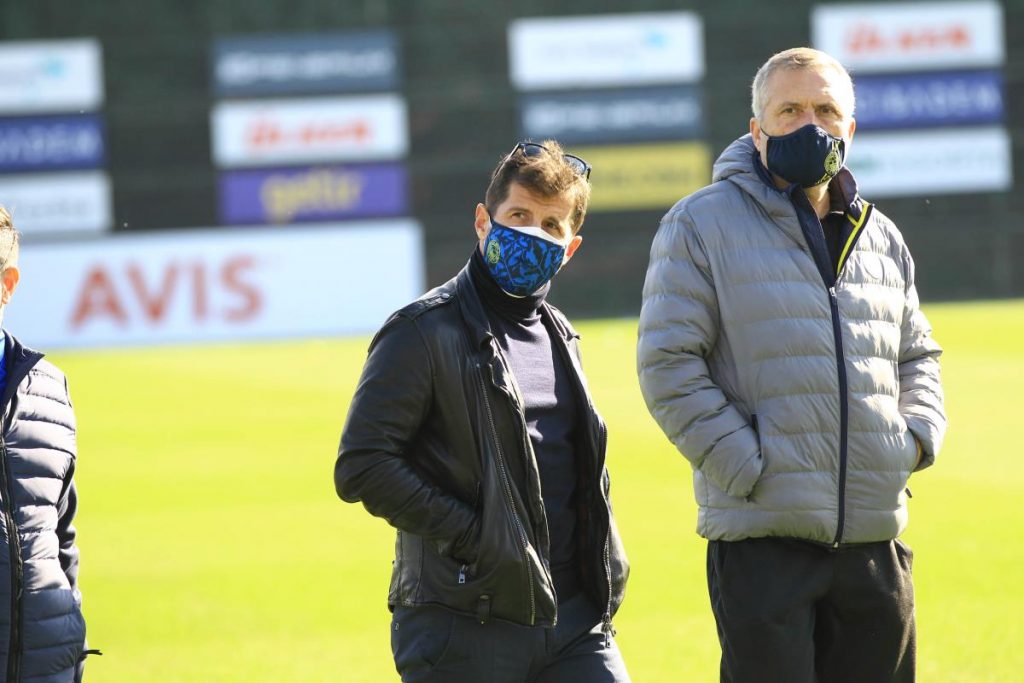 Fenerbahçe Sportive Director Emre Belözoğlumet with the press members during the preparations for the Kasımpaşa match of the yellow-blue team. Expressing that it is very easy to raise the voice, Emre Belözoğlu said, "Our problem is to raise the word. Sometimes we speak. When we raise the voice, we raise it very well, everyone knows. We will not hesitate to speak the truth, but we have no love for everyone to listen to us because our voices are rising. "That's not our problem. Our position, our position, our community, the president has his own style. When the time comes, we do not stop talking. We defend the rights of the community to the full."
"WE WILL TRY TO ACHIEVE EVERYTHING ON THE FIELD"
Emphasizing that the yellow-blue team are careful not to go out of the field because they have a good staff, Emre Belözoğlu said, "We will try to achieve everything on the field. They are trying to get football and us out of the field. Let's not get into names, but everyone is talking, doing something. We have never talked about the decisions made or what happened after a match of our opponent, but we know how to talk if necessary. This is not a sustainable climate, we have to change it. We stay within 105 to 60. We are determined, "he said.
"TRANSFER LİMİTLERİNDE ARTIDAYIZ"
Turkey Football Federation (TFF) in clubs with the limits noted that they are currently in surplus Emre Belözoğlu, "that takes place in the football of injuries but further injury in the same area also unfortunate that the transfer Belözoğlu," would not be correct to say that the position regarding transfer, but we think that the staff is adequate. Maybe we can meet with the teacher and transfer according to the situation. Transfer limits have been reported to the clubs. We are currently on the increase in transfer limits. We have a small range of action. But towards the end of the year, the obligations to the players will increase. At the end of it we can turn to minus. We will calculate all these and take steps. This week, the president, me and Erol Hodja will sit down and determine our road map. This week will be decisive, "he said.
"UEFA WE HAVE NO PROBLEMS WITH "
Stating that there is no problem with the agreements they have made with UEFA, Emre Belözoğlu stated that in the process ahead, Fenerbahçe did not have a penalty from UEFA and said: "We have no problems with UEFA at the moment. If it continues in this way with these limits for the next year, with the UEFA side If we make a comparison between both UEFA and TFF limits, the part that forces us is a bit of TFF limits. "
"PEROTTI'S CONTRACT WILL NOT BE LOAD TO FENERBAHÇE"
Emre Belözoğlu, who gave information about the contract of the Argentine football player Diego Perotti, stated that they made an agreement with the player over 5 matches and guaranteed money, "The guarantee fee is very low. We pay a fee to Rome as we play a match. Rome pays us as soon as it does not arrive. Fixed wages and progress payments when playing 5 matches. The fixed fee is really small amount. An agreement was made based on trust to protect the rights of the club. It is a contract that will not be a burden for Fenerbahçe.
Emphasizing that every penny of Fenerbahçe is very important for them, Emre Belözoğlu said, "The money is not our own money, it is Fenerbahçe's money. We are uncomfortable that even a lira goes out, but a contract has been made that minimizes the player, taking into account the risks. We have made a good deal that will be subject to money and even get money from the opposite side. If he plays over 5 matches, he gets his money from us, if he does not play from Rome. We made an agreement based on mutual trust because we believe in the player but there are these in football. He is an unfortunate player in this sense who has a history of injury. I think it would be very different for the team if he played constantly, but this injury is not easy. When I came to Fenerbahçe, it was said 'they took the chronic injured Emre.' In football 2 + 2 sometimes does not 4. As soon as the transfer season opens, we can get reactions that will defend the rights of the club. "
Belözoğlu stated that Eljif Elmas, who was transferred from Fenerbahçe to the Napoli club of Italy, stated that the clause in the contract of Fenerbahçe is paid if it plays 50 matches.
"WE WILL PLAY GUSTAVO POSITIVE AND SAY WE LOVE IT?"
Emre Belözoğlu stated that Luiz Gustavo's coronavirus test was positive and was played in this way. the newsRegarding the discomfort he feels from, "We will say that we will play the player positively, then go and rejoice with your friends in the joy of goals. These are processed by the Ministry of Health. When the test is taken, the results go there. The most disturbing thing in my country is to try to prove the truth. But we are struggling to prove the truth. This is not an acceptable situation. Player Kovid will come out and we will say go and rejoice to his friends after the goal. It should be realistic, this work does not go with the thought of keeping a mud horse trail. Unfortunately, there are people who believe in him. Even though it is cruel to you, you feel obliged to speak something on their behalf. The man accuses you of something like that he talks about playing with human health. People should admit that we pay attention to the smallest detail here. We say you will not come to the facility if it is fired. You are talking about the big club. upset. Covid will appear in my player, I will love your eyes and play, what kind of logic is this? Is that possible? Is the match more important than people's lives? Football is not more important than anyone's life.
"FOOTBALL PLAYERS ARE AFFECTED BY POPULARITY"
Emre Belözoğlu, voicing affected by the popularity of football in Turkey, "the number of foreign players 400-500 thousand is happening at a time of social media in the countries they play 15-20 thousand followers when it comes to Turkey.
This is a serious pressure and affects the actors very seriously. Since we grow up in this climate, our dough is solid, but they are affected. "We are trying to minimize this impact as much as we can," he said.
"WE TRUST OUR TEAM, OUR STAFF, WE KNOW OUR STRENGTH"
Emre Belözoğlu recently stated that they have a large team and that they can easily handle the intense match pace in January, "We are a very good team, we have very good characters. In the speeches we made at the beginning of the season, we also said that some things could go bad from time to time. He did not believe it, you did not believe it, but it is in football. It is, it will happen again, but we trust our team, our staff, we know our strength.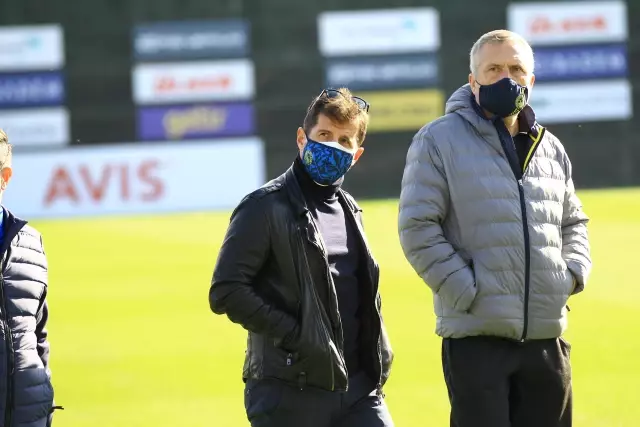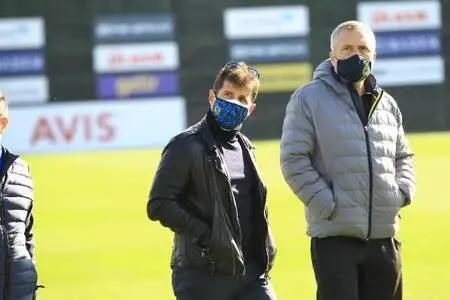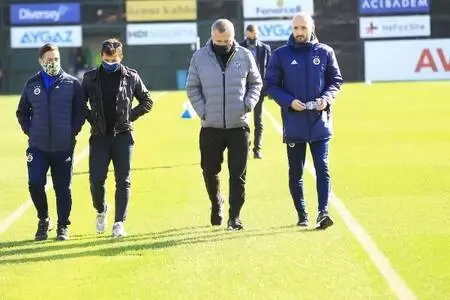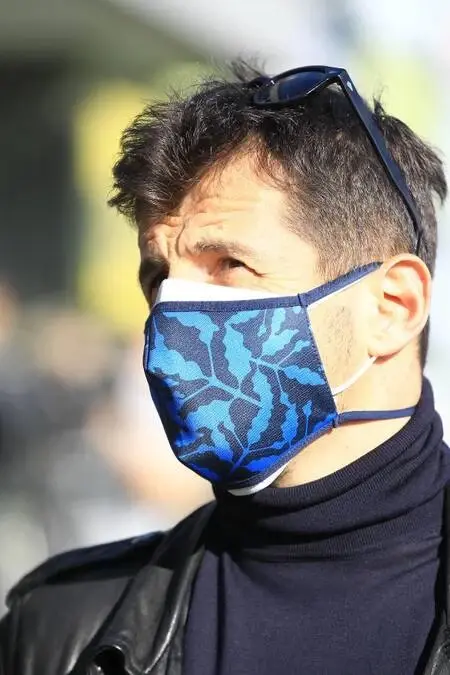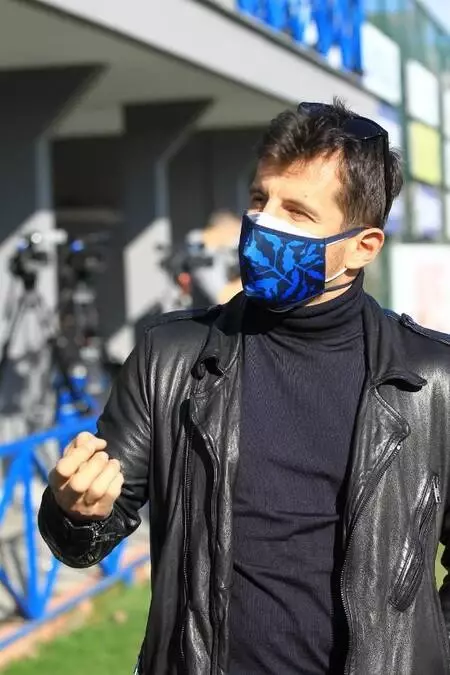 Source: Demirören News Agency / Mustafa AKIN