Stephen Curry's 57 point didn't bring the Warriors a win! – Breaking NBA news
2 min read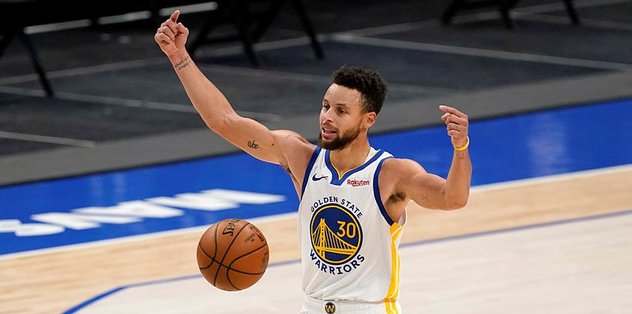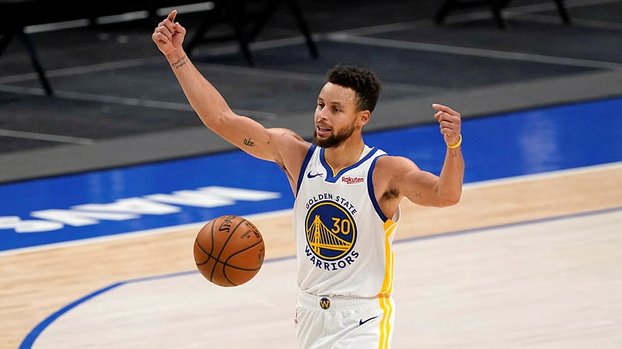 In the American Basketball League (NBA), the Golden State Warriors lost 134-132 to the Dallas Mavericks in the game where star player Stephen Curry scored 57 points. NBA continued with 11 matches. The Dallas Mavericks beat the Golden State Warriors 134-132 in a fight that tied Luka Doncic's career record with 42 points.
At the Mavericks, Kristaps Porzingis made a "double-double" with 18 points, 10 rebounds, while Josh Richardson contributed to the victory with 17 points. In the Warriors, Stephen Curry's 57, Andrew Wiggins' 22, and Kent Bazemore's 20-point performances were not enough to win.
LAKERS WINS AT THE END OF TWO EXTENSIONS
The Los Angeles Lakers beat the Detroit Pistons 135-129 in two overtimes for their 4th consecutive win. In the Lakers, LeBron James scored a "double-double" with 33 points and 11 assists, while Anthony Davis with 30 points, 5 rebounds, and Dennis Schröder with 22 points and 8 assists. Jerami Grant 32 points, 6 assists in Pistons, Josh Jackson from the sidelines finished the fight with 28 points, 8 rebounds.
FURKANLI 76ERS WINS, CEDİLİ LOSE CAVALIERS
Eastern Conference leader Philadelphia 76ers defeated Brooklyn Nets 124-108 in the match played by national basketball player Furkan Korkmaz with 13 points, 3 rebounds and 1 assist. Cleveland Cavaliers, on the other hand, lost 124-99 to the Milwaukee Bucks in the match that national player Cedi Osman finished with 7 points and 2 assists.
RESULTS
New York Knicks-Portland Trail Blazers: 110-99
Sacramento Kings-Denver Nuggets: 119-114
Orlando Magic-Chicago Bulls: 92-118
Houston Rockets-San Antonio Spurs: 106-111
Cleveland Cavaliers-Milwaukee Bucks: 99-124
Atlanta Hawks-Toronto Raptors: 132-121
Philadelphia 76ers-Brooklyn Nets: 124-108
Oklahoma City Thunder-Minnesota Timberwolves: 120-118
Dallas Mavericks-Golden State Warriors: 134-132
New Orleans Pelicans-Memphis Grizzlies: 118-109
Los Angeles Lakers-Detroit Pistons: 135-129