Statement from Emre Belözoğlu in Fenerbahçe! We held the necessary meetings …
3 min read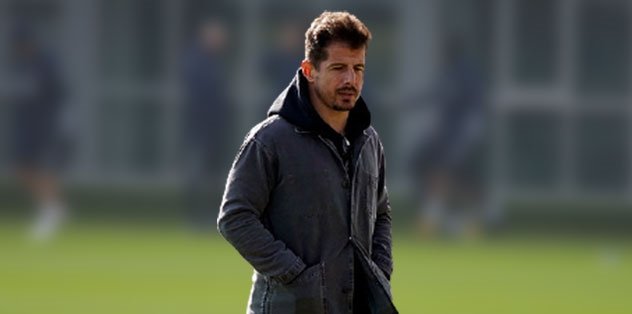 Fenerbahçe, which made an assertive start to the Super League with its renewed staff, has demoralized the community in recent years. Defeating Yeni Malatyaspor 3-0 in the field, the yellow-dark blue people left 3 matches in a row for the first time in league history. Following the results, Fenerbahçe Sportive Director Emre Belözoğlu made important statements to the club television.
Emre Belözoğlu: Having 3 defeats in a row in our own home is something we have never had. I want all of our community to know how sad we are. We think everyone should know what we are talking about inside.
"NO PANIC AIR"
We do not have an air of panic, nor should it be. There is expectation where Fenerbahçe's greatness is, but I am uncomfortable that it is presented as if there is an air of panic. We trust our team and our teacher very much.
"EVERYONE IS SO SORRY"
"As a person from the field, we trust our team and our teacher. We held meetings both individually and collectively. We made evaluations. In short, everyone is very sad."
"OUR POWER FANS TO UNITE US"
"The scores combine, the scores separate. The only force that will unite us is our fans. If we played with our fans, we would win the matches we lost. Our players need more support than ever. We did not create the mood that was at the beginning of the season. Those who created this mood are now trying to create something else.
"The Fenerbahçe community is a very large community. If Fenerbahçe got up in all kinds of troubles, it is thanks to its supporters. If there is a defeat, we are experiencing it most in the morning. They will try to wear us in the slightest defeat."
"WE WILL CUT OUT HERE"
We trust our team, our players and our teacher. We're going to get out of here straight. Everyone can interpret football very comfortably. Everyone has an opinion. A team with 84 points automatically declares its championship if it collects points in the 50 to 60 band.
We want all of the next 84 points. We have given many examples in the past. When Fenerbahçe believes it, it has the power to translate it. I am not the person who instills hope here. I am one of them. If Fenerbahçe is happy, I am happy too, if it is unhappy, I am also unhappy.
"WE HAVE A SYSTEMATIC WORK"
Losing 3 matches inside made us very sad. Our teacher will evaluate the technical aspect of our indoor performance. We do our evaluation almost every week. We have a systematic work. Fenerbahçe has always been a fan of the invincibility series in the home field. Fenerbahçe is a favorite for the games it plays inside or outside.
"The size of Fenerbahçe is a completely different size. Fenerbahçe, we have not been in the perception created since the beginning of the season. The people who do this do it themselves. Fenerbahçe has championships that have not come for many years."
"WE WILL BREAK THIS GAME"
"We will spoil this game. Nobody should have doubts. They are said because of the size of Fenerbahçe. Everyone is good cheer. This team is a good team. Football players know what the fans want. Fenerbahce supporters support their team even on the worst day. Unity is very important in winning and losing. Togetherness is very important for a club like Fenerbahçe that has suffered difficulties.
"FENERBAHÇE IS OUR PRIORITY"
We do not have a duty to transfer or send players to Fenerabahçe only. We gave up many of our love for Fenerbahçe. Fenerbahçe is our priority.