Slavia Prag players did not kneel against racism before the match
1 min read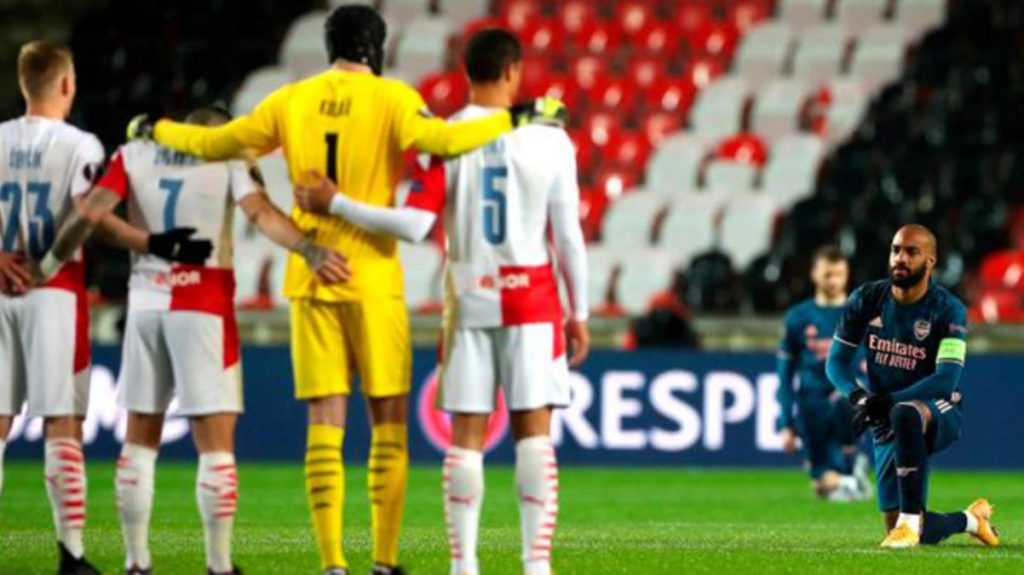 The players of the Czech team marked the Slavia Prague-Arsenal match in the second match of the UEFA Europa League quarter final. Slavia Prague, where football player Ondrej Kudela was sentenced to 10 matches due to his racist rhetoric, this time all footballers did not participate in the kneeling organization organized against racism before the match. Before the match directed by Cüneyt Çakır, the home team's move drew reaction.
Czech team in the UEFA Europa League Quarter Final rematch Slavia Prague Before the match with Arsenal, "Kneel against racism" organization took place, while the home team's players standing up drew reaction.
ARSENAL FOOTBALL PLAYERS REJECTED
In the UEFA Europa League, there was an event that marked the night before Slavia Prague and Arsenal match. Prague players did not participate in the "Kneel Against Racism" organization before the match directed by the Turkish referee Cüneyt Çakır. The fact that the players of the Czech team did not participate in the organization accompanied by Çakır caused the Arsenal players to react.