Sergen Yalçın reacted to referee Mete Kalkavan regarding the yellow card he saw.
2 min read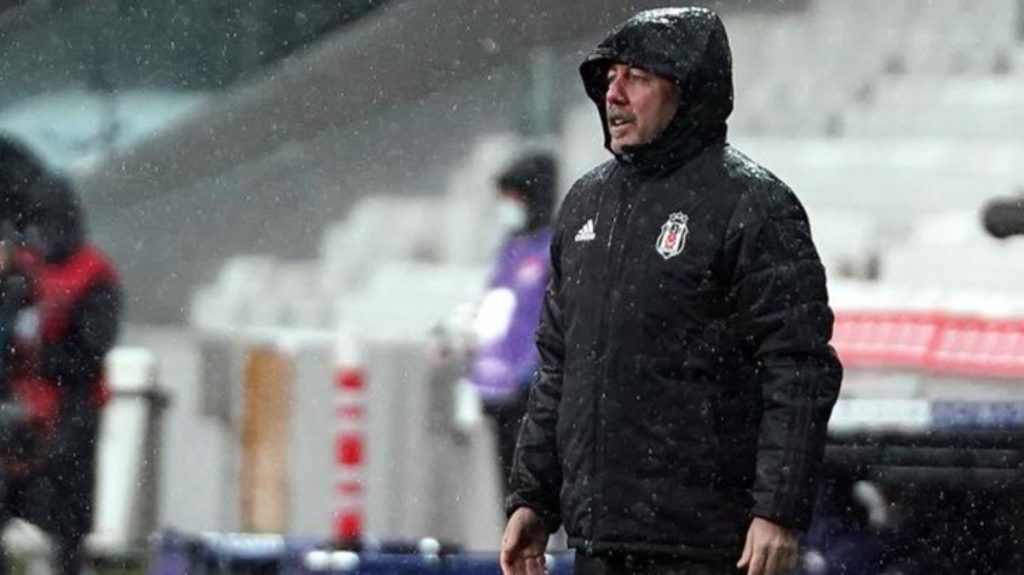 Beşiktaş Coach Sergen Yalçın made a statement to the broadcaster after the match they played with Gaziantep. Yalçın said that they played their most comfortable games in recent weeks. Successful coach Mete Kalkavan, the referee of the match, said, "Mete teacher came and showed us a yellow card, thanks, he made us suspended."
In the 29th week of the Super League Besiktasdefeated Gaziantep FK with 2 goals scored by Aboubakar in the field. Coach after the match in black and white Sergen Yalçın made statements. Expressing that he is satisfied with his players and saying that his team has made a great game, Sergen Hodja is about the yellow card he saw. Mete KalkavanHe reacted to.
Here are Sergen Yalçın's statements:
"WE MADE THE TEAM DEFENSE VERY GOOD"
"For me, we played great, especially in the second half. The opponent defended in the first half. We caught 4-5 positions in the second half of the game, but we had trouble finishing. There is one position given in the match, you think we gave 20 positions. We played our most comfortable game recently. The team. We did the defense very well. "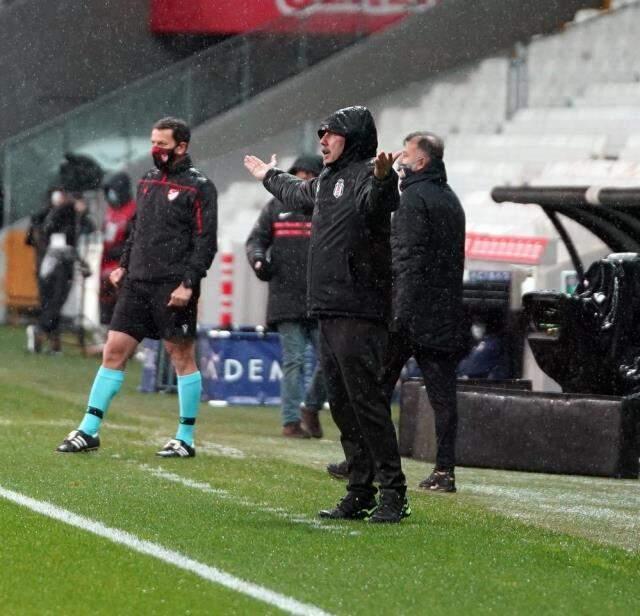 "IT WAS A COMFORTABLE MATCH FOR US"
"We were very comfortable towards the end, we could not score 100 percent goals. I am satisfied with the performance of my players. I thank them. The matches are difficult. There is no match called easy. The matches you say you win on paper are not like that in terms of struggle. Everyone wants to beat the big teams. In Gaziantep. They played very well, they fought well. But it was a comfortable match for us. "
"VERY YELLOW CARD SHOULD BE SHOWN"
"I don't want to talk to many referees. The referee was bad in the match last week. We had to show a very yellow card. Our opponents are doing these things, they are constantly protesting. Today's referee directed a good match. made us. "
"EVERY MATCH IS HARD"
"We haven't gotten anything from VAR since the beginning of the season. Beşiktaş is the team that has had the most problems in this regard. Every match is hard. Sometimes the speeches can be misunderstood. The next week is the most important week for us in the league, then we can look ahead for the league."