Samsunspor President Yüksel Yıldırım accused his opponents of fixing
2 min read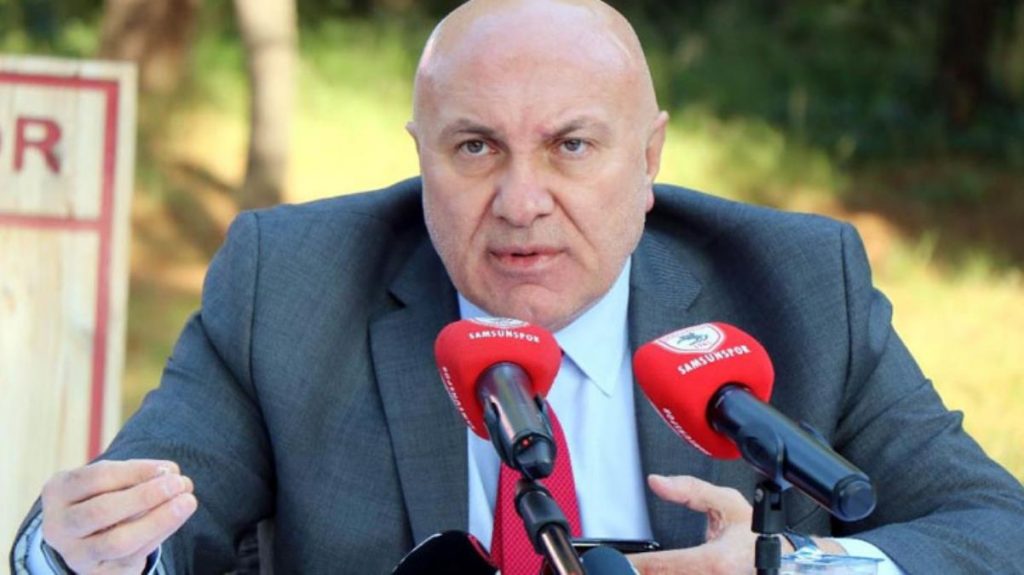 In a relentless championship fight with Giresunspor and Adana Demirspor in the TFF 1st League, Samsunspor's president Yüksel Yıldırım accused his opponents of giving incentive bonuses. Yildirim said, "I can't prove it, but the premium came in the Tuzlaspor match. The premium given by Tuzlaspor under normal conditions is 7 thousand TL. It has not been 7 thousand 1 TL. You can check it with Taner Taşkın Hodja. They explain the draw bonus, "he said.
The President of the TFF 1st League team Samsunspor will shake the 'match-fixing' accusation! Ajansspor newsinde; It was reported that President Yıldırım accused his opponents on the way to the championship in the TFF 1st League with rigging.
"BRIBERY DOES NOT HAVE CERTIFICATE"
Speaking to Samsun Metropolitan Municipality's television, Yıldırım said, "If they tell me 'prove' the incentive premium issue, I cannot. There is no certificate of bribery. We hear it. Premium has come in Tuzlaspor match. You can also check this with Taner Taşkın Hodja. They announce a 25 thousand TL win or draw bonus before the match. The next game we play is Balıkesirspor. They are also announced a bonus of 30 thousand TL for the points and points they will get against us. 'And 30 thousand TL. After that game, the president of Menemenspor writes to TFF, "he said.
PENALTY IF PROVED
Turkey Football Federation's claim on the Lightning (TFF) Ethics Committee will do an examination, it is curious. TFF Football Discipline Order stipulates heavy penalties for incentive premium. Article 56 of the instruction defines incentive premium as a crime and, if proven, foresees relegation of the club or clubs that give incentive premium.
ETHICS COMMITTEE LOOKED IF AN APPLICATION
If there is an application to TFF by Samsunspor Club, the management will first refer it to the Ethics Committee for investigation. According to the report from the Board, the Professional Football Disciplinary Board will make a decision first. In the event of an objection to this decision, the Arbitration Board will make the final decision. Within the framework of the law numbered 6222, in case of a criminal complaint or in case of an act of act, the prosecutor's office initiates an investigation.