Rizespor managed to get points from Denizlispor with a goal in 90 + 4
1 min read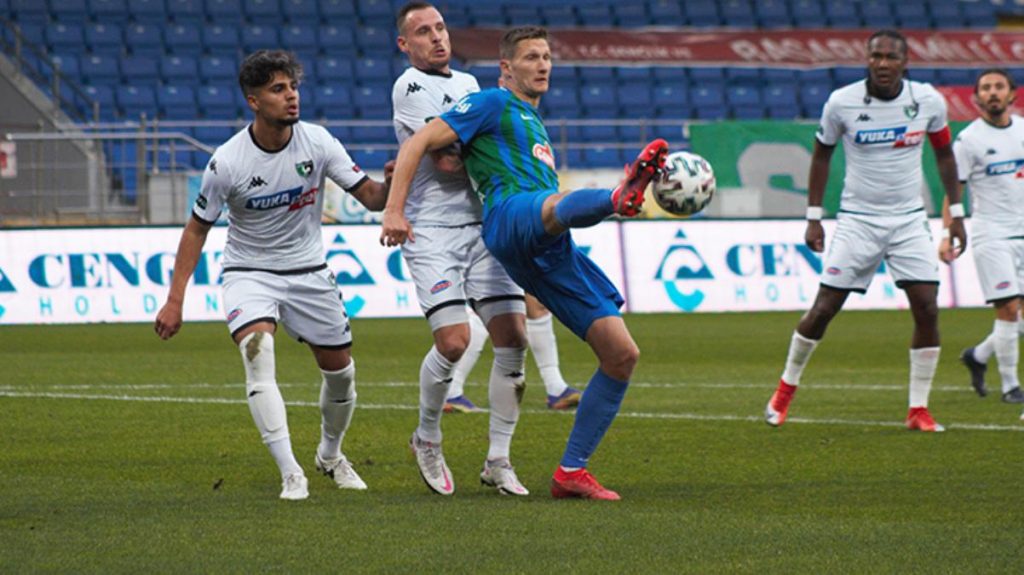 In the 18th week of the Super League, Denizlispor got ahead with Rodallega's goal against Çaykur Rizespor, which he faced on the road, 90 + 4. minute Kemal Rüzgar could not prevent the goal and the match ended with a 1-1 equality.
Super League match of the 18th week Caykur Rizespor and Yukatel Denizlispor faced each other. The fight played at Çaykur Didi Stadium ended in a 1-1 draw.
Hugo Rodallega scored the goal of Yukatel Denizlispor in the 9th minute. The 35-year-old Colombian footballer Rodallega has scored 7 goals in the last 9 weeks, making 8 goals in the league. Kemal Rüzgar entered the game in Çaykur Rizespor at 86, 90 + 4. He brought points to his team with the goal he scored per minute
COVERED THE WEEK WITH 1 POINT
Çaykur Rizespor and Yukatel Denizlispor, who have not won in the league for 3 weeks, closed the week with 1 point each. After this draw, Çaykur Rizespor reached 21 and Yukatel Denizlispor reached 14 points.
Next week in the Super League, Çaykur Rizespor will be the guest of Yeni Malatyaspor. Yukatel Denizlispor will host Hatayspor.