Response from Emre Belözoğlu to Ümit Özat, who accused him of FETO: I have something to say, but I'm silent for now.
5 min read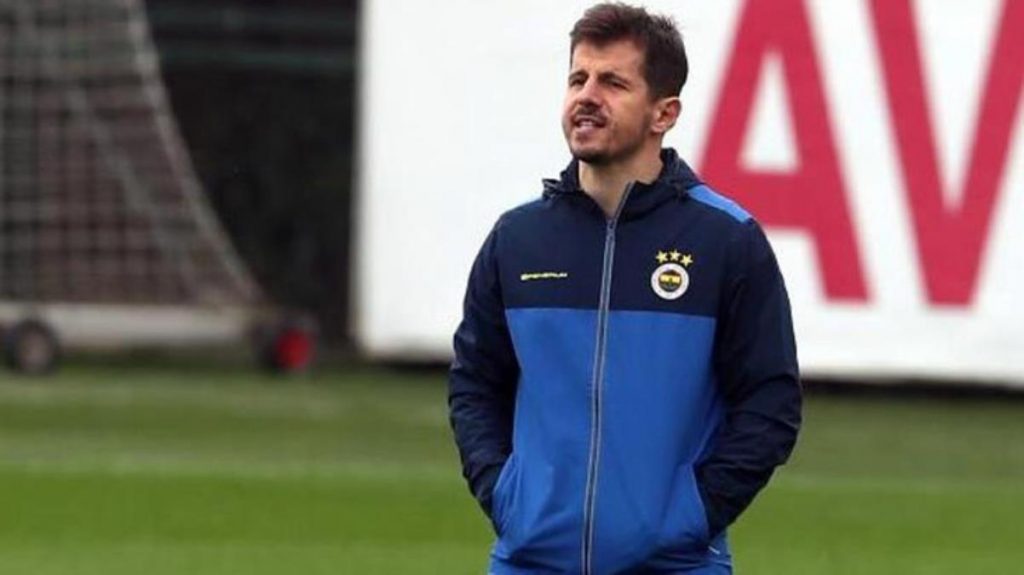 Emre Belözoğlu, the new coach of Fenerbahçe, responded to the words of Ümit Özat, "He could not even make a statement about 'FETÖ'." Belözoğlu said, "These statements were really sad. I have something to say about this issue, but I prefer to keep silent for now."
Emre Belözoğlu held his first press conference after coaching Erol Bulut. Stating that he was sorry for Ümit Özat's statement, Belözoğlu said, "A person dressed in a uniform for even 1 minute for this community is very valuable to me. I don't have one-on-one conversation with him. We played together 5-10 times in the National Team. These statements are very sad. I have something to say. but I prefer to remain silent about this issue for now, "he said.
I DO NOT TELL LAFS WITHOUT FUTURE
About Özat, Belözoğlu continued, "There may be some things I have to say when it comes to the interests of Fenerbahçe. Even if I have to say a lot, I should not talk. I want to give all my energy to Fenerbahçe in 10 weeks. When I go out of the field, I know how difficult football is. For any of my friends. "I do not say things so comfortably, without any disbelief. At the end of the day, everyone exhibits their own character."
Here are the highlights from Emre Belözoğlu's comments:
"We know that our country and the world are going through a difficult process. I wish the coronavirus to end. The performance of our National Team made us happy. They made our country smile. I hope the end will be beautiful. The current National Team is really good, I think I could not find a chance there. Let the evil eye not touch.
"EROL WAS NOT INTERFERING WITH THE CLOUD HERE"
Thanks to Erol Bulut for his services here and the willpower he put forward with his hardworking spirit. Working with him was enjoyable for us. It was a good experience. I wish him success in his career from now on. He was never involved in it. Erol Bulut's assistants give information to Volkan Hodja's earphones. newsI don't even have it. Erol Bulut is not a teacher to confuse with him, but a good teacher will not confuse him.
"WE WANT TO MAKE FENERBAHÇELİLER'S FACE SMILE"
I have no plans for the end of the season. I know what I have to do. We will fight in the best way in the remaining 10 matches. I will continue to put both my intelligence and my heart. Service to Fenerbahçe is the same. The coach is a little different. I hope to make all Fenerbahçe people smile after 10 weeks. To be able to dissipate the troubled environment that has occurred for 7 years.
"I RESPECT FATİH TERİM AND ŞENOL GÜNEŞ"
Fenerbahçe is the Fenerbahçe of everyone who loves here. Everyone has their own assessment. As the footballer who played football for the longest time in this country, I will try to explain the features I try to improve to my friends. Fatih Terim, Sergen Yalçın, Şenol Güneş … I respect them all. Whatever task is given to me, I will struggle to do my best. I will not give up the values ​​I believe in.
"EVERYONE WANTED SAMATTA"
Samatta was a player who went to the Premier League and couldn't find what he wanted at Aston Villa, looking for an exit. Cisse scored more than 20 goals. We sold Vedat. Samatta was a football player everyone wanted and aspired to. While planning, we also went over the players who knew the current league. Sometimes, accounts don't keep in football. You may not be able to get a response from the player you have great expectations. We built a good team.
"I WILL SPARE TIME TO SPORTS DIRECTORATE"
I will spare time for my post of sports director. There, too, Fenerbahçe has its own problems. Situations based on player-manager relationships that have expectations from us. When we were actually making this year's team, we calculated 80 percent of the next team. Whether we are or not, he can take the league to the end with small touches. At the same time, I will continue to be the sports director.
"I PROMISE TFF WILL COUNT CHAMPIONSHIPS"
I was also one of the important players that this country has trained. I hope TFF will include these championships, I believe so. We put very valuable names before the name of the Super League, we cannot ignore them. The best decision will be made about this.
"WE DID NOT HAVE A MEETING WITH ISMAIL KARTAL"
We had some meetings with Serkan Recber at the beginning of the season. It did not continue. It was in the form of information exchange. We lived with İsmail Kartal on 3 July. He is a dear brother of mine. We did not meet with him. Leaving Erzurumspor is not related to us.
"OZAN TUFAN IS LIMITING ME"
Ozan Tufan is one of the players I played together on the field and witnessed his development. I say it when I see its deficiency. He gets a little angry, upset. It is the reality of the football player. Sometimes they harbor people who do not tell him the truth. I think that Ozan Tufan's future will accelerate well. He entered the game in the Beşiktaş match, suddenly the tempo changed. We will also develop Ozan Tufan. The player must continue to improve. The player who sees himself as sufficient is doomed to lose. You will set a new goal every day. It must have stability. Ozan Tufan is also a very important and valuable player. We need each of our players very much.
"SOMEONE WHO THINKS THE END CAN NOT BE A HERO"
If we meet the expectations of Fenerbahçe, we will evaluate it at the end of the season. We also joked that he cannot be the hero who thinks about the end. I took on a mission for a team that would be happy for Fenerbahçe. I will do my best for the interests of Fenerbahçe. "