Real Madrid Deportivo Alaves: 1-2 MATCH RESULT – SUMMARY – Last minute Spanish La Liga news
1 min read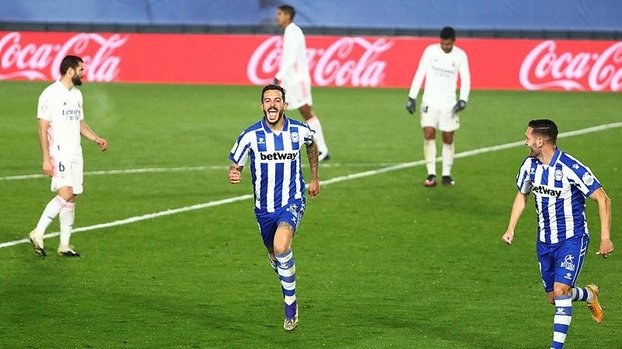 The excitement in Spanish La Liga continues with the 11th week matches. In the important game of the day, he faced Deportivo Alaves on Real Madrid field.
In the match played at Santiago Bernabeu, Alaves left the clock with a 2-1 victory. The winning goals for Deportivo Alaves came from Lucas Perez (pen.) In the 5th minute and Joselu in the 49th minute.
Real Madrid's only issue was recorded by Carlos Casemiro in the 86th minute. With this result, Alaves increased his score to 13 and Real Madrid remained at 17 points.
3rd DEFEAT IN 10 MATCHES
Real Madrid, which won the championship with 87 points last season, got its third defeat in 10 matches this year. The magenta whites, missing one game, also surrendered to Deportivo Aleves after Cadiz and Valencia.