Rasim Ozan Kütahyalı's shirt exploded on the live broadcast
1 min read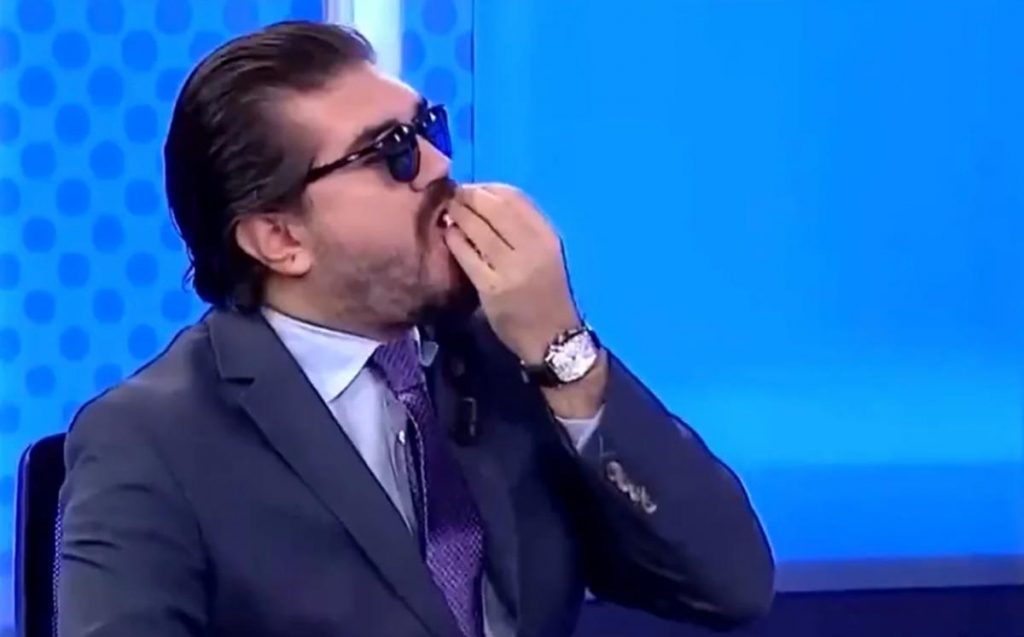 In addition to being a columnist on Beyaz TV screens Sport interpreter Rasim Ozan Kütahyalıis in trouble with the weight he gains. In the episode of Derin Futbol program, which was broadcast last night, Kütahyalı's belly appeared, whose shirt button exploded. Kütahyalı, whose images of those moments were brought to the screen, could not get rid of the language of other commentators.
FENERBAHÇELİ FANS LIE OUT
Kütahyalı went to Istanbul Alibeyköy Dam after Fenerbahçe lost 1-0 to Göztepe and said, "My Fenerbahçeli brothers cried so much in the last weeks that the dams were filled in Istanbul. After that, the name of the Alibeyköy Dam is Fenerbahçe Dam. "Yellow-dark blue fans, he said, drew great reaction.
"ALL YELLOW-RED COLORED TEAMS ARE WINING IN KADIKÖY"
In another post of Kütahyalı, referring to the victory of Galatasaray and Göztepe in Kadıköy, he attracted attention with the message "Every team with yellow-red colors in Kadıköy wins and all players who score goals are glad by skiing".