President Erdoğan received Ali Koç, the conversation was marked by Mesut Özil
1 min read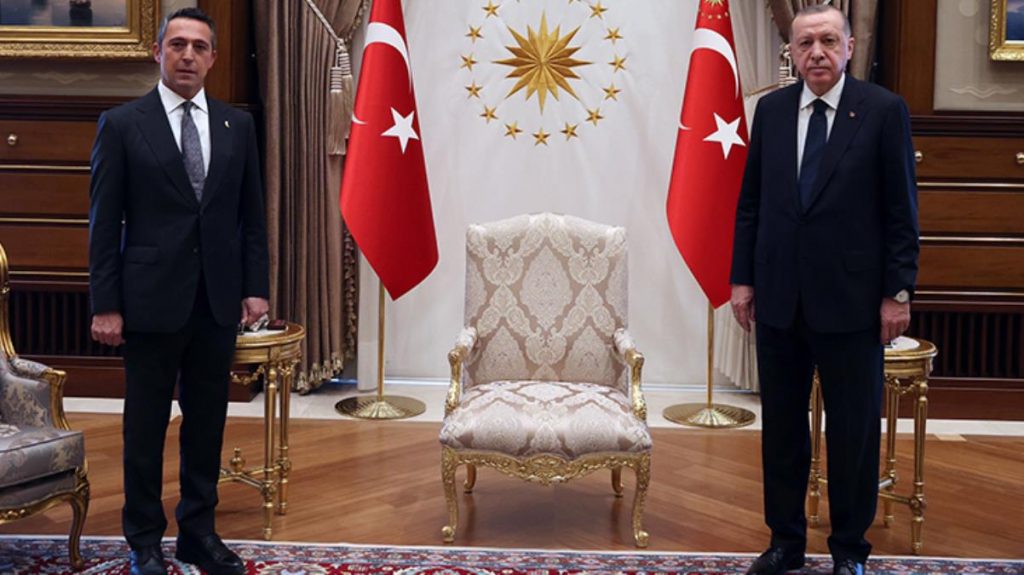 President Recep Tayyip Erdoğan received Ali Koç, Deputy Chairman of Koç Holding Board of Directors and President of Fenerbahçe Sports Club, in Beştepe. It was learned that the duo focused on Mesut Özil's transfer and the President asked Ali Koç about the latest status of the transfer.
The President, who visited MHP Leader Devlet Bahçeli and the Chairman of the High Advisory Board of the Felicity Party Oğuzhan Asiltürk at his home for the last two days Recep Tayyip Erdoganhad a surprise guest today.
According to the last minute development; President Recep Tayyip Erdoğan, Vice Chairman of the Board of Koç Holding and Fenerbahce Sport Club President Ali Kocin Beştepe. The reception at the Presidential Complex was closed to the press.
QUESTION FROM ERDOĞAN TO ALİ KOÇ
President Erdoğan and Ali Koç have been busy with the sports public for the last two days. Mesut OzilIt was learned that they talked about the transfer of. Erdogan also asked Ali Koc about the latest situation of the transfer of Mesut Ozil. As is known, if Mesut Özil is transferred to Fenerbahçe, he will be neighboring President Erdoğan.
It is among the information that the two also discuss the economic problems of Turkish football.