Palmeiras eliminates River Plate in Libertadores Cup, qualifies for final
2 min read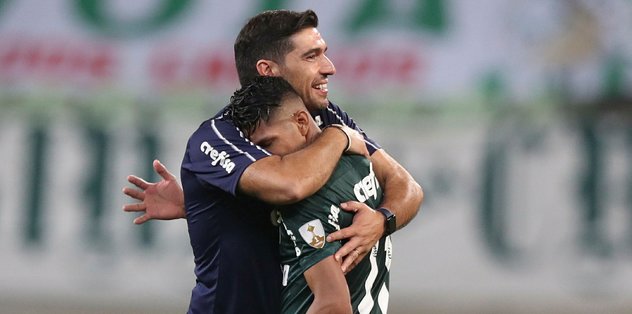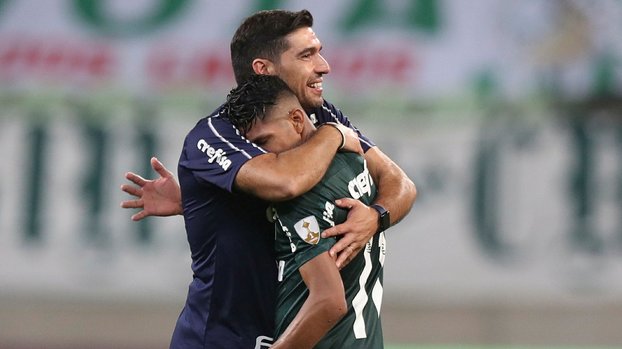 In the second match of the Libertadores Cup semi-final, the Brazilian team Palmeiras, who won the first game 3-0, became the first team to get their name in the final despite losing 2-0 to the Argentine representative River Plate in the rematch.
Palmeiras and River Plate faced each other at the Allianz Parque Stadium in Sao Paulo, Brazil, in the second match of the Libertadores Cup semi-final, organized by the South American Football Confederation (CONMEBOL).
In the 28th minute of the first half of the game, River Plate was ahead 1-0 with Roberto Rojas' goal.
Just minutes before the end of the first half, with Rafael Borre's goal in the 44th minute, River Plate doubled the difference.
In the 52nd minute of the second half of the match, River Plate's Gonzalo Montiel scored a left-wing attack, and was canceled with the warning of VAR referee Nicolas Gallo on the grounds that Enzo Perez fell offside in the previous position.
Uruguayan referee Esteban Ostojich, who ruled a penalty for Palmeiras' player Alan Empereur's intervention against River Plate striker Matias Suarez in the 74th minute of the match, with the warning of the VAR referee, canceled the decision before the penalty was taken.
The match ended with the advantage of 2-0 away team River Plate. This victory of River Plate, who lost the match played in Argentina by 3 points on January 5, was not enough to make his name in the final, and the Brazilian team Palmeiras became the first finalist of the Libertadores Cup.
The second match of the Libertadores Cup other semi-final will be played on 13 January between the Argentine Boca Juniors team and the Brazilian FC Santos, at FC Santos' field Vila Belmiro. The two teams drew 0-0 in their semi-final first fight on January 6 at Boca Juniors' home La Bombonera.