No official offers from Okan Buruk to Fatih Terim for Visca and İrfan Can
2 min read
MKE on the road in the 18th week of the Super League AnkaragucuMedipol who defeated 2–1 Basaksehirtechnical director of Bad OkanHe said that İrfan Can Kahveci and Edin Visca did not have an offer for their transfer to other teams.
Okan Buruk made evaluations about the transfer status of the two players at the press conference held after the match.
"There is no clear offer"
After reminding Galatasaray Coach Fatih Terim's statements about his players, Okan Buruk said:
"We hear the same things about the same players in every transfer period. The players have always done the best for our team. Both İrfan and Visca played well today. They do not want to lose any of their coaches, but there is a fact in football. Although there is no important offer on the net. Maybe there are speeches. There are especially offers to İrfan from many places. There are also offers from abroad. It is important what our club thinks, the presidents will meet. We have valuable players. İrfan is an important player for Turkish football. He will also be in the European Championship in the national team. decision, there is no clear proposition. "
"CLUB'S VIEW IS IMPORTANT"
Stating that every community is close to each other, Buruk said, "Fatih teacher is also someone we love very much. So is the President of Galatasaray. They have the speeches of the clubs. Fenerbahçe and Beşiktaş, maybe there are speeches from other clubs. Of course, the opinion of the club is important here." he spoke.
Okan Buruk, who also evaluated the match, said that both teams came out to win on the field and said, "We knew the rise of Ankaragücü in the last weeks. Their performances were especially good in the home field. They were on the rise with their new coaches. It was a difficult away. We made our own game from time to time. At the beginning of the second half, with the entrance of Demba Ba, our passing station was good and we played well in the last part of the match, we played with a focus on winning. There is a desire to protect. We have to show our own quality better. Two victories in a row came psychologically good. " used the expressions.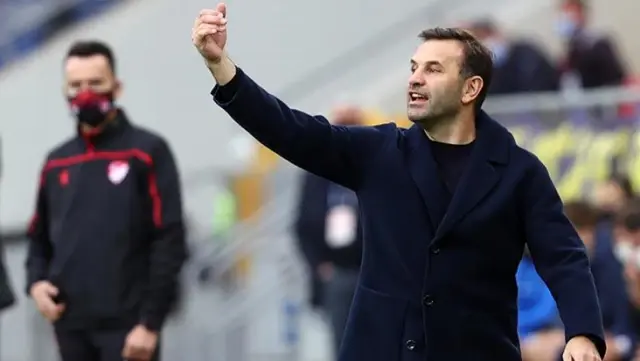 Source: Anadolu Agency / Erkan Tiryaki