Mustafa Cengiz spoke very clearly about İrfan Can and Visca: I met with Göksel Gümüşdağ
2 min read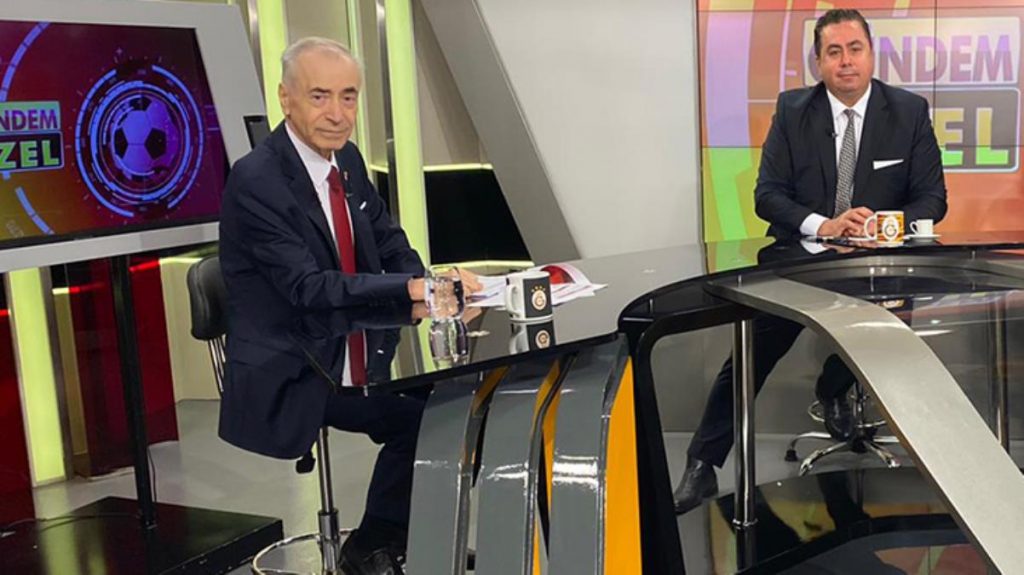 Galatasaray President Mustafa Cengiz made statements about the agenda of the yellow-red club. Speaking about İrfan Can Kahveci and Edin Visca requested by Fatih Terim, Cengiz said, "I will write a check after May, I will take İrfan and the other. Is there anyone who can prevent me? Who can prevent me. If they kill me, I will not do it."
Galatasaray President Mustafa Cengiz, İrfan Can KahveciSpoke about the transfer processes of Edin Visca and Henry Onyekuru.
The statements made by Cengiz are as follows;
"Conqueror My teacher is a valuable brand in world football. These are in the air. Advance, high prices. İrfan Can Kahveci was all by myself. All of them are valuable, Onyekuru, Visca, İrfan, Muhammet … However, Galatasaray becomes the champion with its current staff, even if there is no transfer. İrfan Can and Visca are valuable players. Göksel Bey wants 13-14 million Euros, but I think they are more valuable. If he doesn't, Mahmut, what are you Mahmut. We have to generate cash for the transfer. I will write a check after May and take İrfan and the other. Can anyone stop me? Who can stop. I wouldn't do it if they killed me.
"MEET WITH GÖKSEL GÜMÜŞDAĞ"
"I was leading Ultraslan. I did not talk to Ultraslan 1% of what I talked to you. UltrAslan says' Ya transfer or resign". After UltrAslan's statement, I met with Göksel Gümüşdağ. I did not write that statement. If I had this statement made to them, why should I meet with Göksel Gümüşdağ? I have met with Göksel several times. It is obvious who I have met.
"WE HAVE THE MOST SPENDING LIMIT"
Speaking of both, it's worth 38 million euros! We're bargaining, don't let me talk. Some of the TFF the news running away. The most spending limit is given to us, they say, 'You have a limit, don't spend it'. Not like that. All expenses are there. I said to TFF 'Give all the numbers', they said 'Privacy'. I have a spending limit of 9.8 million TL. Galatasaray and Trabzonspor have a limit. I said 'increase it'. Because they renewed the exchange rate. Do a hash study by saying 'Make the limits at 8, not the daily rate'. Then my limit goes up to 26 million.