Mohamed, who received a red card in the Ankaragücü match, defended himself: I didn't even see anyone
1 min read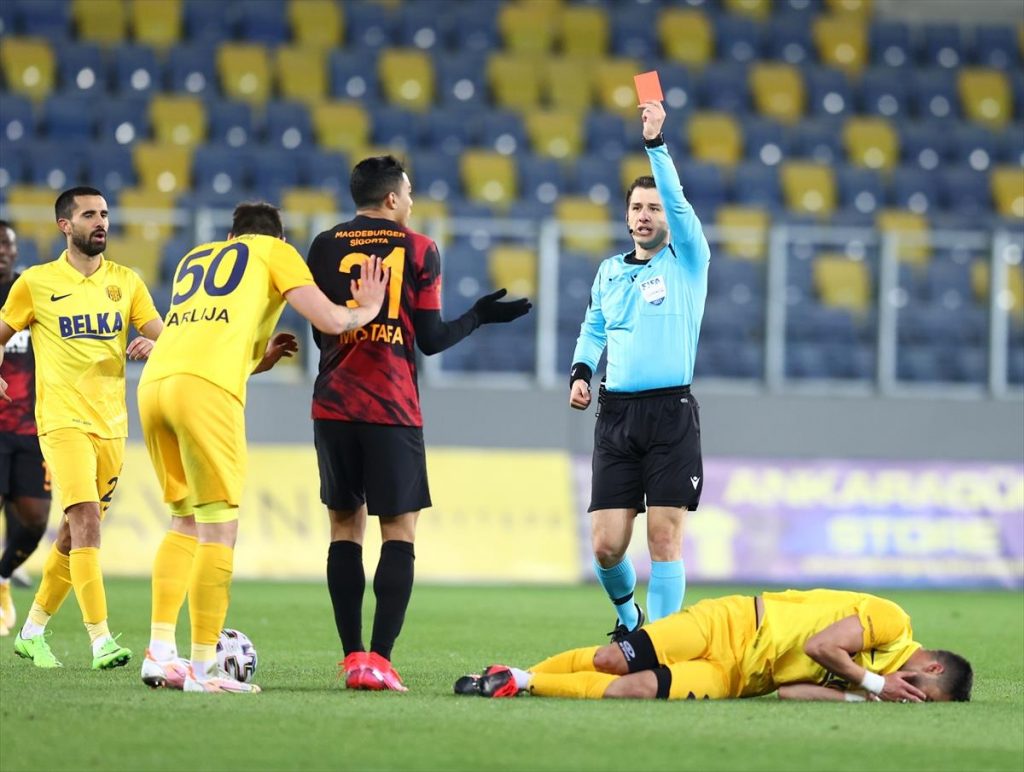 Mustafa Muhammed, one of the indispensable names of the team in a short time with the goals that Galatasaray added to his staff in the intermediate transfer and scored, Ankaragucu He could not get over the shock of the red card he saw in the match.
It was learned that the Egyptian striker, who apologized to his friends at the end of the match for having to leave his team alone when he was at the top of his form, used the expressions "I am also very confused because I saw a red card in such a position. It was certainly not intent, I did not even see anyone while trying to maintain my position".
His teammates, on the other hand, supported Muhammed by reminding that such problems can be experienced in football life.
APPLICATION FOR CANCELLATION OF RED
Galatasaray applied to MHK for the cancellation of Mustafa Muhammed's red card.
In the statement made by the club, "In the Ankaragücü-Galatasaray competition, the decision of our football player Mustafa Muhammed to be issued with a red card is serious and obviously wrong, and to report these findings in writing to the relevant institutions and our club. Central Referee Board The decision was made as a precedent and applied to the Football Federation MHK Presidency.
Eyes are now turned to the Central Referee Board's response.
(Evening)