Mesut Özil's statement by Oliver Bierhoff! If he sits at the table … – Last minute Football news
1 min read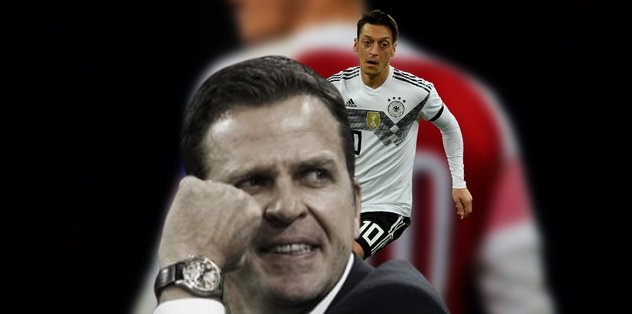 "We know that our president has contacted Mesut. If there is a meeting from this and everyone sits at the table together, we will be happy," Bierhoff told the Bild newspaper. used the expressions.
Bierhoff stated that he texted Mesut Özil on his birthday and that he gave a polite reply.
The star football player announced on Twitter on Monday, January 11, that he had received a letter from DFB President Fritz Keller.
LEAVE THE NATIONAL TEAM ON RACIST AND DISCRIMINATORY ATTACKS
Turkish football players Mesut Özil and İlkay Gündoğan, who participated in the 2018 FIFA World Cup in Russia, as well as Turkish football player Cenk Tosun, who played in the English Premier League, said President Recep Tayyip Erdoğan in May 2018. He met in London and took a photo and gave his jerseys as a gift.
After this photo, there were racist attacks on Mesut Özil and İlkay Gündoğan in Germany, which amounted to a lynch campaign.
Mesut Özil, who was the focus of criticism, later announced that he left the German National Team due to racist and discriminatory attacks.