Mert Hakan completed the unfinished 'Coffee' joy of İrfan Can!
1 min read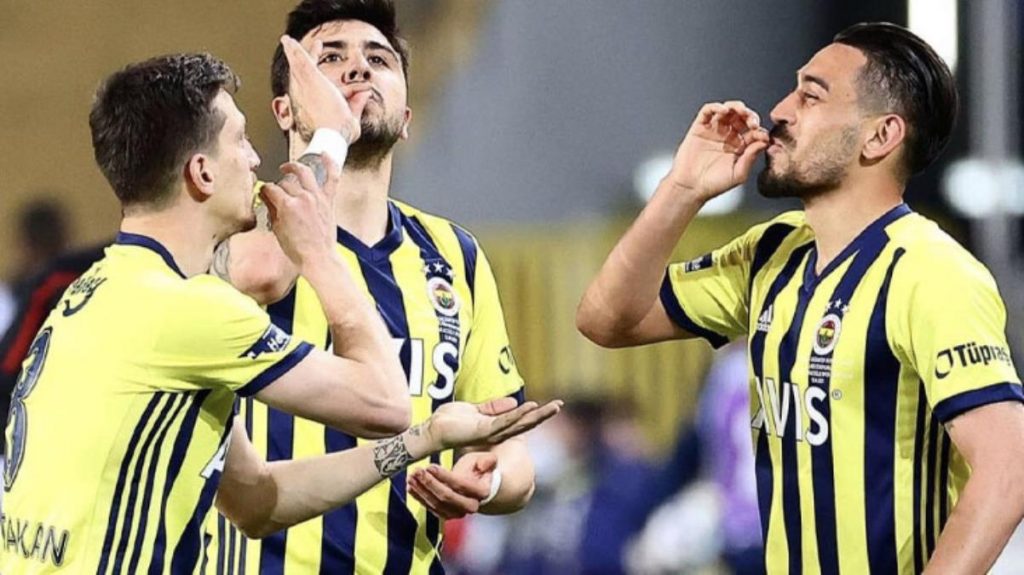 After the goal scored by Mert Hakan Yandaş in Fenerbahçe, yellow-dark blue football players celebrated the goal by drinking 'Coffee' on the side of the field. The players, who made this joy in the goal that was canceled in the Denizlispor match, and their enthusiasm remained in their crop, this time completed the missing movement.
İrfan Can Kahveci's 'Coffee' joy was not interrupted this time. İrfan, who scored a goal in the last moments of the Denizli match played in Kadıköy and made the joy of 'Coffee', could not complete his happiness with the cancellation decision of the referee. But this joy was completed in the Gazişehir match.
CELEBRATION BY MERT HAKAN
Mert Hakan, who recorded Fenerbahçe's first goal, came to him while he was making another celebration. Mert Hakan, İrfan and Ozan trio celebrated the joy of the goal by drinking 'Coffee'. The situations of the yellow-blue football players were showered with appreciation by the fans.