Menemenspor – Altay: 1-2 | Watch Meneman Altay match summary – Last minute TFF 1. League news
2 min read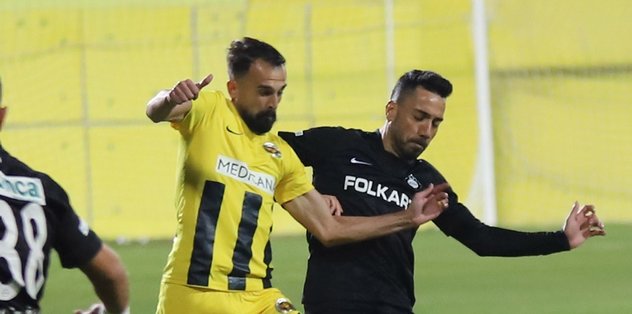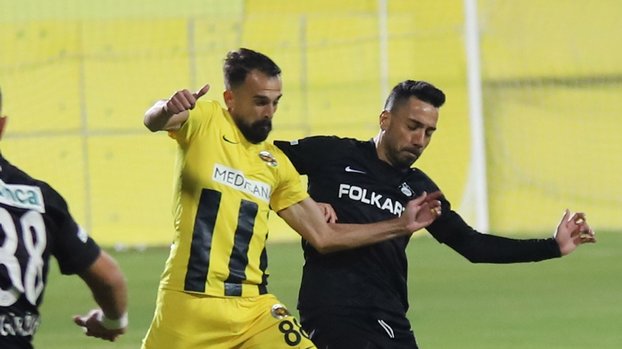 In the Izmir derby, which was played in the TFF 1st League in the 10th week, Altay defeated Menemenspor 2-1 in the match where he fell 1-0 on the road. While the home team finished the first half 1-0 ahead with Rasheed's goal in the 12th minute, the goals that brought Altay victory came from Özgür in the 71st minute and Yılmaz in the 81st minute.
Erhan got a direct red card in the 89th minute in Altay and Olatunbosun in the 90 + 9 minute in Menemenspor. Altay from the two teams, whose matches were postponed for 2 due to the coronavirus cases and the earthquake in Izmir, reached 13 points, while Menemenspor remained at 6 points.
In the 12th minute, when Olatunbosun entered the opponent's penalty area in the 12th minute, Rasheed, who faced the goalkeeper in the mind-filled pass of Menemenspor, put his team forward with a hard and smooth kick: 1-0.
In the 20th minute, Olatunbosun found the ball in front of the ball that the Altay defense could not get away, and the leather went out from the top with a small margin.
In the 27th minute, Kappel, who met with the ball in the menemenspor penalty area in Ibrahim's kickback pass, hit the ground, goalkeeper Selmani reached out and took the ball.
In the 38th minute, Rasheed's place kick from the left diagonal left the ball slightly out of the side.
In the 45th minute, Rasheed remained on the ground with Lokman's intervention in the Altay penalty area. While the players of Menemenspor were waiting for the penalty, Referee Emre Kargın decided to continue.
The first half ended with the home team's 1-0 lead.
In the 70th minute in Altay, Ziya tried his luck from about 25 meters, Selmani pushed the ball away with a double punch.
In the 71st minute, Altay achieved equality. Özgür hit very hard from the left diagonal outside the penalty area, the ball met with nets from the corner where the goalkeeper could not reach: 1-1.
In the 78th minute, Menemenspor became the absolute golden. Meeting with six cake balls in the middle of Rasheed from the left, Olatunbosun hit the ball auta from the bottom of the pole.
Erhan, who entered the penalty area from the right in the 81st minute, landed on the line and took the ball over the penalty point, Yilmaz brought Altay forward with a placebo kick: 1-2.
In the 89th minute, Altaylı Erhan was out of the game with a direct red card after a foul against Menemensporlu Taşkın.
Olatunbosun, who interfered with his opponent after a foul by Yekta in the 90th minute, got a direct red card.
Altay left the derby with a 2-1 victory.