Meaningful banner from Galatasaray tribunes: We have not forgotten, we will not forget
1 min read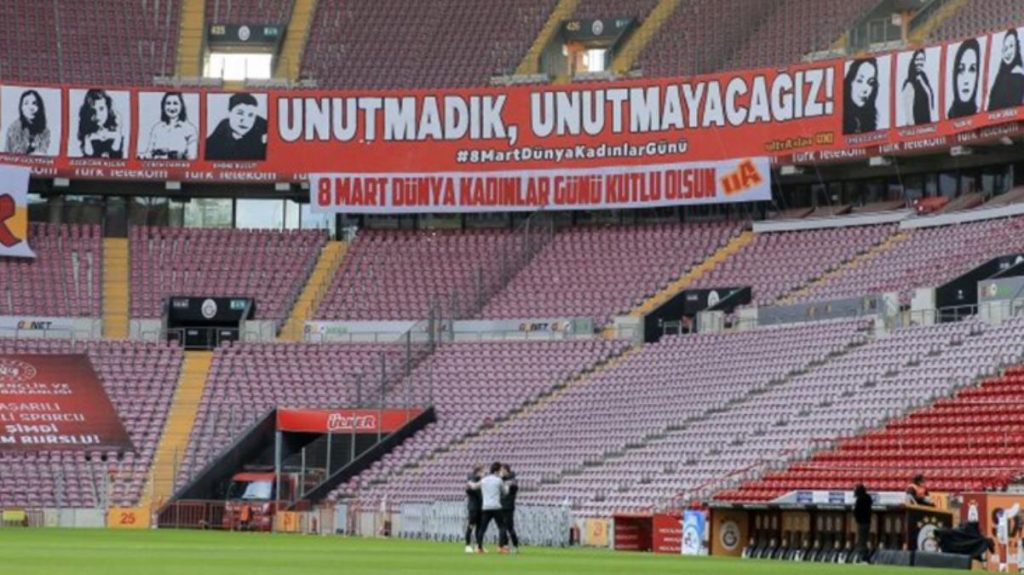 In Galatasaray's Sivasspor match, banners emphasizing violence against women took place in the stands. On the banners hung by the yellow and red people, the expressions "Women make up half of the world. The other half are raised by women", "We have not forgotten, we will not forget".
During the Galatasaray – Sivasspor match, a banner was hung on the "ultrAslan" tribune with messages emphasizing the 8 March International Women's Day and violence against women. "Half of the world consists of women. The other half is raised by women." and "Happy March 8, International Women's Day." He prepared written banners.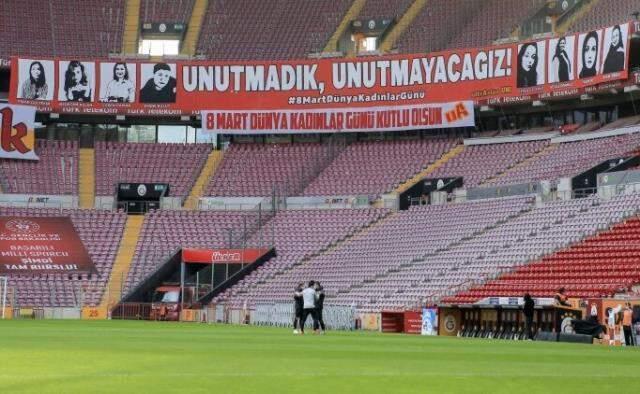 "NO WOMEN'S VIOLENCE. SUSMA!"
"UltrAslan", on the other hand, a banner with photographs of Pınar Gültekin, Özgecan Aslan, Ceren Damar, Emine Bulut, Ceren Özdemir, Vesile Dönmez, Aylin Sözer and Selda Taş, who were victims of murder and who are symbols of violence against women, said "We did not forget, we will not forget" . "No violence against women. Don't be silent!" statement was written.