Lot interpretation from Şenol Güneş! World Cup Europe Qualification …
2 min read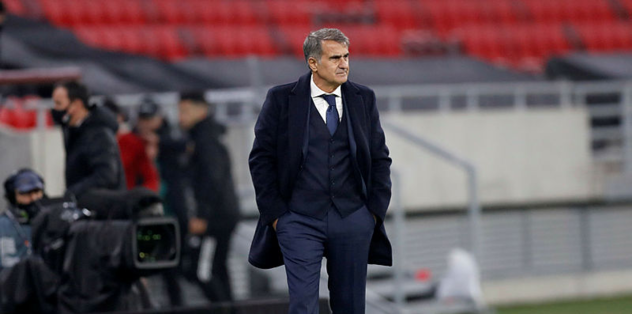 Before the 2022 FIFA World Cup to be hosted by Qatar, the European Qualifiers group draws were drawn in Zurich, Switzerland. Our A National Team, which entered the draw from the second bag, matched with Holland, Norway, Montenegro, Latvia and Gibraltar in Group G.
Speaking to TRT Spor after the draw, A National Football Team Coach Şenol Güneş said, "The draw is a job of luck. Good luck. It is necessary to work extraordinarily to participate in the World Cup, which we have not been able to attend for a long time. All of these teams are strong." he spoke.
The experienced coach, who said that strong Norway came from the third bag, said, "We have never met Gibraltar before. We lost to Latvia before the 2004 European Championship. The teams we are going to compete with appear on paper with the Netherlands and Norway. The important thing is to go on the field to win all the matches. "Our goal is to participate in the World Cup. We played and won with the Netherlands before, but it's a strong team. Norway has strong players." used the expressions.
Şenol Güneş emphasized that they will work with the rivals, "We will both collect information about the opponents and make their analysis. Our team is more or less clear in our team. We will try to get out of this group with our good players we call 'our children'." stated his opinion in the form.
Explaining that the Netherlands is one of the tough teams, Güneş said, "In my opinion, France, Croatia, Denmark, Germany, Portugal are more suitable for us. The Netherlands played very well in matches with Germany and France recently. They want to make a break out again. Which. We want to be a cute, passionate, hardworking team that fights to the end, and we want to promote our country well with our player quality. We have entered a path. we will try to beat him. " found the assessment.