Liverpool supporters attack Real Madrid team bus with stones
1 min read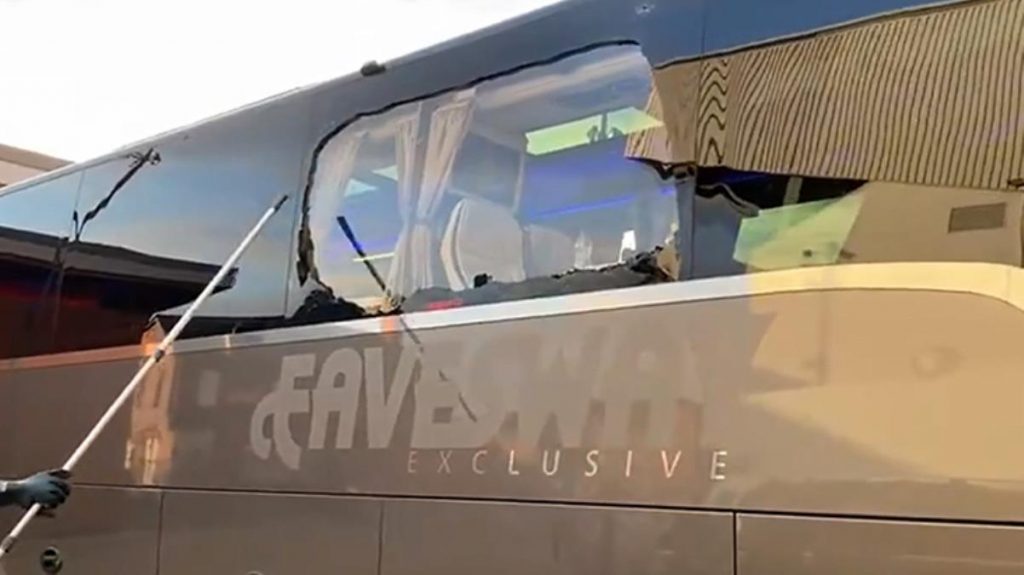 In the second match of the Champions League quarter-finals, Real Madrid will face Liverpool on the road. Before the match, the Real Madrid bus, which moved from the hotel to the stadium, had fearful moments on the road. A group of Liverpool supporters attacked the magenta-whites bus with stones.
He will face Liverpol on the road Real Madrid He survived a great danger before the match. Spanish giant's team bus, Liverpool his supporters were attacked with stones.
NO INJURY
While the stone that broke the outer window of the bus did not damage the inner glass, no person from the Real Madrid group was injured. It was noted that the players were only concerned about the sound of the stones hitting the bus. It was stated that the fans who stoned the bus did not wear masks and violated the social distance rules.