Last minute: VAR statement from Beşiktaş about the match between Fenerbahçe and Alanyaspor!
2 min read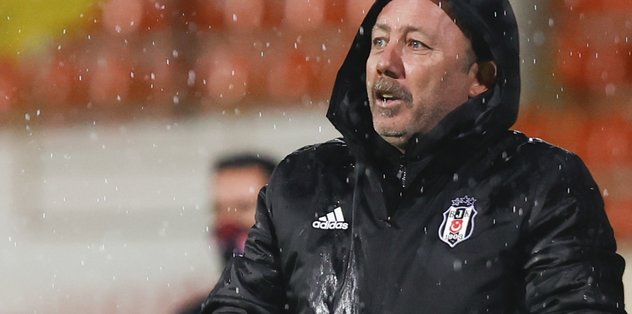 Confronting Alanyaspor in the 12th week of the Super League and leaving the fight with a 2-1 defeat, Beşiktaş published a 'hatem error' statement regarding both the current match and the Fenerbahçe derby.
The explanation of the black and white people on the subject was as follows;
We have had to make a statement regarding the VAR decisions, which have been ongoing since the beginning of the season and our Football Team played against Aytemiz Alanyaspor in the 12th week of the Super League.
Firstly; As our president Ahmet Nur Çebi has stated on various occasions, we support young referees and the VAR system.
We believe that young referees will bring a new breath to Turkish football, and we believe that the VAR system is an important instrument that will assist the referees on the field in establishing justice, if it is implemented in accordance with the fairness measures.
We believe that the VAR system, which was implemented in the field with the hope of providing justice immediately, does not work with the principle of fairness in the light of objective criteria.
The most important reason why the VAR system cannot show the expected performance is the guidance of the referees at the head of the system and those referees without observing any standard.
The conflicting decisions of the same VAR referees in the same matches, or the different decisions of different referees in similar positions, weakened the belief in sense of justice and made the VAR system the focus of discussions.
Poor performance of VAR referees harms young referees at the beginning of their careers and makes them controversial.
While the referee decisions made against us in the Fenerbahçe match kept the warmth, what happened in the Aytemiz Alanyaspor match, as our coach Sergen Yalçın stated, makes every sensible football lover, who expects a fair management, to make the judgment, 'It is not clear what the VAR system works'.
Turkey Football Federation, the Central Arbitration Committee, the league's necessary work to remove from the location discussed young referees with VAR system in terms of salvation invites the rapid execution, field only if we encounter also the factors already mentioned, not our competitors, we want you to know that we will fight the most powerful way with them.
Regards,
Besiktas JK "