Last minute: PSG – Başakşehir match was postponed! Here is the date to be played
2 min read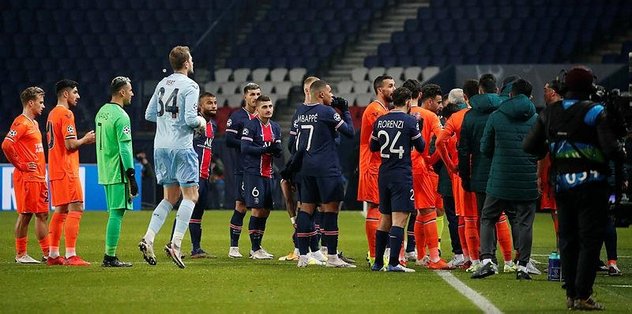 An unacceptable event occurred in the Champions League match between PSG and Başakşehir. In the 14th minute of the fight, our representative's assistant coach Pierre Webo was subjected to racist rhetoric by the 4th referee. After this ugly rhetoric, the UEFA delegate entered the field while the confrontation was mixed. After mutual talks, the Başakşehir front decided not to go on the field.
IT WILL BE PLAYED AGAIN WITH DIFFERENT REFEREES!
The Paris Saint-Germain match, in which Başakşehir decided not to go on the field, will be played on Wednesday, December 9 at 20.55 on the condition that the referee team is changed.
"WE HAVE A MEETING AND MADE OUR DECISION!"
Speaking to the publisher, Başakşehir Club CEO Mustafa Eröğüt stated that the referee used a very unfortunate word and said, "Although he says that it does not mean a very bad meaning in his own language, he should be very careful in such a match. We showed a great reaction. UEFA informed us that the 4th referee was dismissed from the match and a referee would be sent from the VAR.
We continued our reaction. As a result of our talks with UEFA, the match will continue from where it left off tomorrow. There will be a new referee squad. The time is not yet clear. The players said they don't want to quit as long as these referees are there. We are a team, if we are to react, we will show it all together. We had a meeting and our decision was made like this, "he said.
EXPLANATION HAS COME FROM BAŞAKŞEHİR!
In the Paris Saint Germain match, our footballers decided not to go on the field due to the racism that the 4th referee Sebastian Coltescu had against our assistant coach Pierre Webo. We present to the public information.