Last minute: PFDK'dan Fenerbahçe penalty came! Selcuk Şahin … FB news
2 min read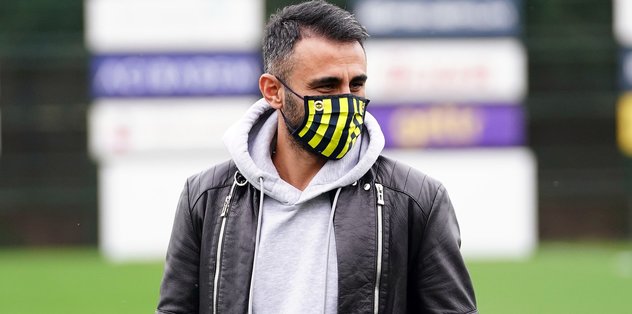 Turkey Football Federation (TFF) Professional Football Disciplinary Committee (PFDK), Fenerbahce – Galatasaray match yellow blue caused by team supporters and members due to field events 72 thousand, due to violation of the instructions due to their failure to comply with wearing masks must also totaling 24 thousand 96 thousand Announced that a TL fine was given.
In addition, the board gave Selçuk Şahin a 24 thousand TL penalty for being in the referee dressing room corridor although he was not accredited, and a 3-month deprivation penalty for violating the instructions of the match referees.
The decisions taken by PFDK are as follows:
"The decisions taken by the Professional Football Disciplinary Board at its meeting dated 11.02.2021 and numbered 48 are stated below.
– MKE ANKARAGÜCÜ Club was punished with 9.000.-TL MONEY PENALTY due to unsportsmanlike behavior in the MKE ANKARAGÜCÜ-DEMİR GROUP SİVASSPOR Super League competition played on 07.02.2021,
– AYTEMİZ ALANYASPOR-ÇAYKUR RİZESPOR A.Ş. In the Super League competition, to be punished with 2 OFFICIAL COMPETITION ENTRANCE PROHIBITION AND 13.000.-TL MONEY PENALTIES FOR THE LOCKER ROOM AND BACKUP CLUB for insulting the members of the opponent team,
– AYTEMİZ ALANYASPOR-ÇAYKUR RİZESPOR A.Ş., played by ÇAYKUR RİZESPOR A.Ş. In the Super League competition, to be punished with a 9.000.-TL MONEY PENALTY due to unsportsmanlike behavior as a team,
– YUKATEL DENİZLİSPOR Club officer DENİZ KODAL was punished with a 15-DAY RIGHTS PENALTY for his unsportsmanlike behavior in the YUKATEL DENİZLİSPOR-FRAPORT TAV ANTALYASPOR Super League competition played on 07.02.2021,
– FENERBAHÇE A.Ş., played on 06.02.2021, FENERBAHÇE A.Ş.-GALATASARAY A.Ş. In the Super League competition, due to field events caused by its supporters and members, a penalty of 72.000.-TL MONEY PENALTY, (majority of votes)
In the same competition, FENERBAHÇE A.Ş. was punished with a 24,000.-TL MONEY PENALTY for violating the instructions for violating the obligation of its members to wear a mask,
In the same competition, FENERBAHÇE A.Ş. SELÇUK ŞAHİN, who was not accredited, was punished with a MONEY PENALTY of 24.000.- TL for violating the instructions for being in the referee dressing room corridor, (majority of votes)
In the same competition, FENERBAHÇE A.Ş. FDT's 39/2. In accordance with the article, it was decided to be punished with 3 MONTHS OF RIGHTS, (majority of votes). "