Last Minute: PFDK punished G. Saraylı Mohamed, who received a red card in the Ankaragücü match, with a 1-match penalty
1 min read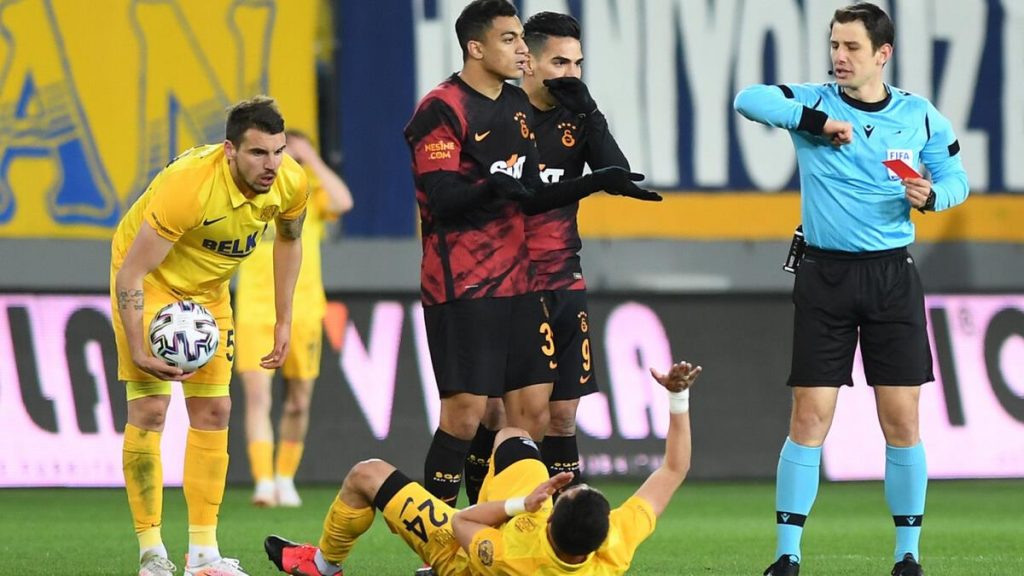 Galatasaray played with Ankaragücü Sport This Super League The punishment given to Mostafa Mohamed, who received a red card on the grounds that he directly threw Ibrahim Akdag in his fight, has been announced.
Professional football From the Disciplinary Board (PFDKAccording to the statement, the Egyptian striker was suspended from 1 match.
"PENALTY FOR ACTION AGAINST SPORTSMANSHIP"
In the PFDK statement, "As a result of the examination of the request of Galatasaray athlete Mostafa Mohamed not to be penalized due to the red card he saw in the MKE Ankaragücü-Galatasaray Super League competition played on 03.03.2021, the card applications in accordance with the 86/2. And 86/3. denial of the request and punishment of Galatasaray athlete Mostafa Mohamed with a penalty of 1 official contest and a fine of 13,000 TL for his unsportsmanlike behavior towards the rival team athlete, taking into account the issues that may be eliminated in case of error and that the referee decisions are binding in other cases. decision has been given.