Last Minute: Fenerbahçe defeated Alanyaspor 2-1 at home
2 min read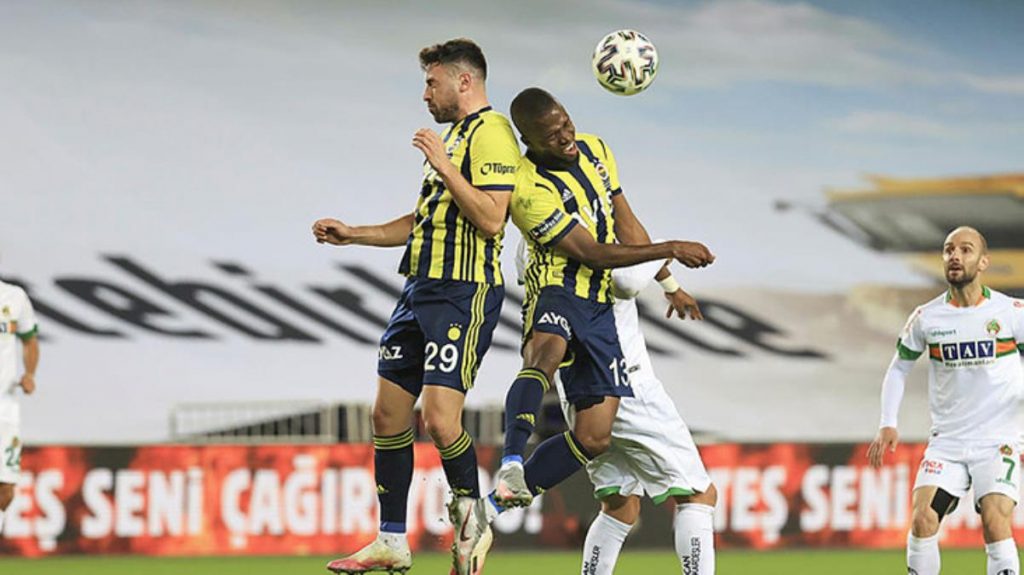 In the closing match of the 17th week in the Super League FenerbahceAytemiz hosted Alanyaspor. Yellow and dark blue won the fight played in Kadıköy Ülker Stadium easily.
Sinan Gümüş in the 12th minute and Pelkas in the 70th minute scored the goals that brought Fenerbahçe the victory. Alanyaspor's only goal came from Babacar in the 80th minute. On the other hand, in the 67th minute in the home team Enner Valenciacould not take advantage of the penalty kick.
With this result, Fenerbahçe increased its score to 32 and finished the week in the second place, 2 points behind Beşiktaş leader. Aytemiz Alanyaspor, who got his 5th loss this season, remained at 30 points.
MINUTES OF THE MATCH
Minute 1: The fight started with the whistle played by the referee Halil Umut Meler.
Minute 3: Efecan lowered the ball, which Tzavellas played for a long time, to Bareiro, and the ball returned from Sadık.
12 minutes: Fenerbahçe went ahead 1-0 with Sinan Gümüş's delicious goal. Meeting with the ball on the left cross, Sinan Gümüş thought of the castle from a narrow angle, defeated Marafona in the kick from outside the penalty area and brought his team forward.
20 minutes: Berkan thought of Efecan in the left wing attack in Alanyaspor, but Caner intervened and sent the ball to the corner.
Minutes 22: The host came from the left wing this time, Valencia hit the middle of Sinan's penalty area, the ball remained in Marafona.
32 minutes: In the fast-growing Fenerbahçe attack, Pelkas saw Thiam, who moved, and the ball returned from the defense in his kick.
Minute 39: In the free kick used by the guest team from the left wing, the defense took the ball away from the penalty area and the ball went auta differently.
45 minutes + 2: The guest team was effective on the right wing, and Efecan sent the ball to the corner from the penalty area, and Altay gave the corner.
45 minutes + 3: The first half of the match ended with Fenerbahçe's 1-0 advantage.
Minute 46: The second half of the fight has begun.
Minute 49: Aytemiz Alanyaspor is very close to the goal with Davidson. Meeting with the ball just behind the sixpass, Davidson's shot went out.
Minute 67: In Fenerbahçe, Valencia could not benefit from the penalty kick.
70 minutes: Fenerbahçe made the score 2-0 with Pelkas's goal. Ozan brought Pelkas, who moved into the penalty area, to the ball, and the ball went to the net when he kicked over the penalty point.
80 minutes: Alanyaspor made the score 2-1 with Babacar's goal from a penalty.
Minutes 86: In Alanyaspor, which came fast from the left wing, Babacar hit the head in the middle of Bareiro, Altay did not allow the goal.
90 minutes: The match ended with Fenerbahçe's 2-1 advantage.