Last Minute: Eşref Hamamcıoğlu officially nominated for the presidency of Galatasaray Club
2 min read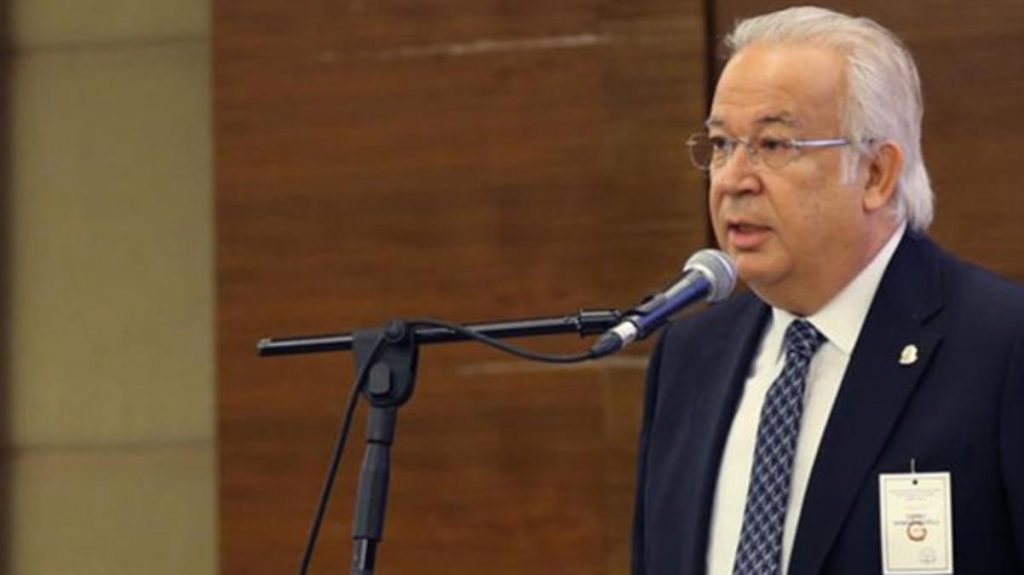 Last minute: Eşref Hamamcıoğlu announced his official candidacy for the presidency of Galatasaray Club with a video he published on social media. In the video, Hamamcıoğlu stated, "The answer to who I am is hidden in Galatasaray. Our mosque needs willpower, so I am running my candidacy." While the number of candidates increased to 4, Metin Öztürk, Burak Elmas and Tuncer Hunca had announced that they were candidates.
Chairman of the Council, Eşref Hamamcıoğlu, who previously announced that he would be a presidential candidate, Galatasaray announced his candidacy for the presidency via video on social media.
"THE ANSWER OF WHO I AM IS HIDDEN IN GALATASARAY"
Hamamcıoğlu nominated his candidacy "I grew up in Galatasaray. The answer to who I am is also hidden in Galatasaray. I am one of those who live with Galatasaray every day. I feel that our mosque needs a will right now. Therefore, I step forward and put my candidacy for the presidency of Galatasaray. As Galatasaray, I am now." We are very close to returning to our core. All we need is trust in Galatasaray. "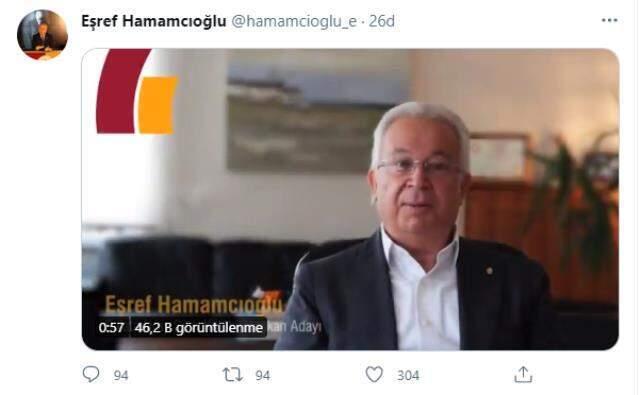 GIVEN THE NOMINATION SIGNAL BEFORE
At the ordinary council committee meeting of the yellow-red club in March, Galatasaray Presiding Board Chairman Eşref Hamamcıoğlu gave the signal to be candidate for the club president. Hamamcıoğlu said, "I will not remain indifferent to the demands and favors from all parts of the Council of the Council and our community. I would like to declare here that I will not refrain from this duty and that I am involved in studies and projects when an election date is set. Galatasaray is not desperate. the biggest advantage is having the best human resources in Turkey. Common wisdom has nothing to do Galatasaray's vision of combining a certain framework. " he used his words.
WHO IS EŞREF HAMAMCIOĞLU?
Born in Istanbul in 1954, Eşref Hamamcıoğlu graduated from Galatasaray High School in 1975 and graduated from Sorbonne 'University, Department of Business Administration in 1980. Between 1981 and 1992, he worked as a manager at various levels in Tekfen Holding group companies. He served as the Founding General Manager and CEO of Sodexo between 1992-2012. In addition, between 1994-1998, Mr. Duygun Yarsuvat and the late Anıl Büyükeroğlu were in the Board of Directors of the Galatasaray Association and between 2001-2002 under the chairmanship of Mr. Mehmet Cansun. Sport He worked as a Treasurer member in the Club. Married and father of a child Hamamcıoğlu, Turkish-French Trade Association, TUSIAD, Turkey is a member of the Olympic Committee, he speaks English and French.
GALATASARAY PRESIDENT CANDIDATES
Before the elections planned to be held in Galatasaray in May, Galatasaray Council Member Metin Öztürk, Galatasaray Council Member Burak Elmas and Galatasaray General Assembly Member Tuncer Hunca announced their nominations.
It is said that the current president, Mustafa Cengiz, will also be a candidate.